The town of Kasahara in Tajimi City is the birthplace of mosaic tiles and is still one of the leading tile production areas in Japan. Nanayosha has a studio in Takata-cho, Tajimi City, not far from Kasahara-cho, and has been attracting attention for its colorful Minoyaki tile accessories.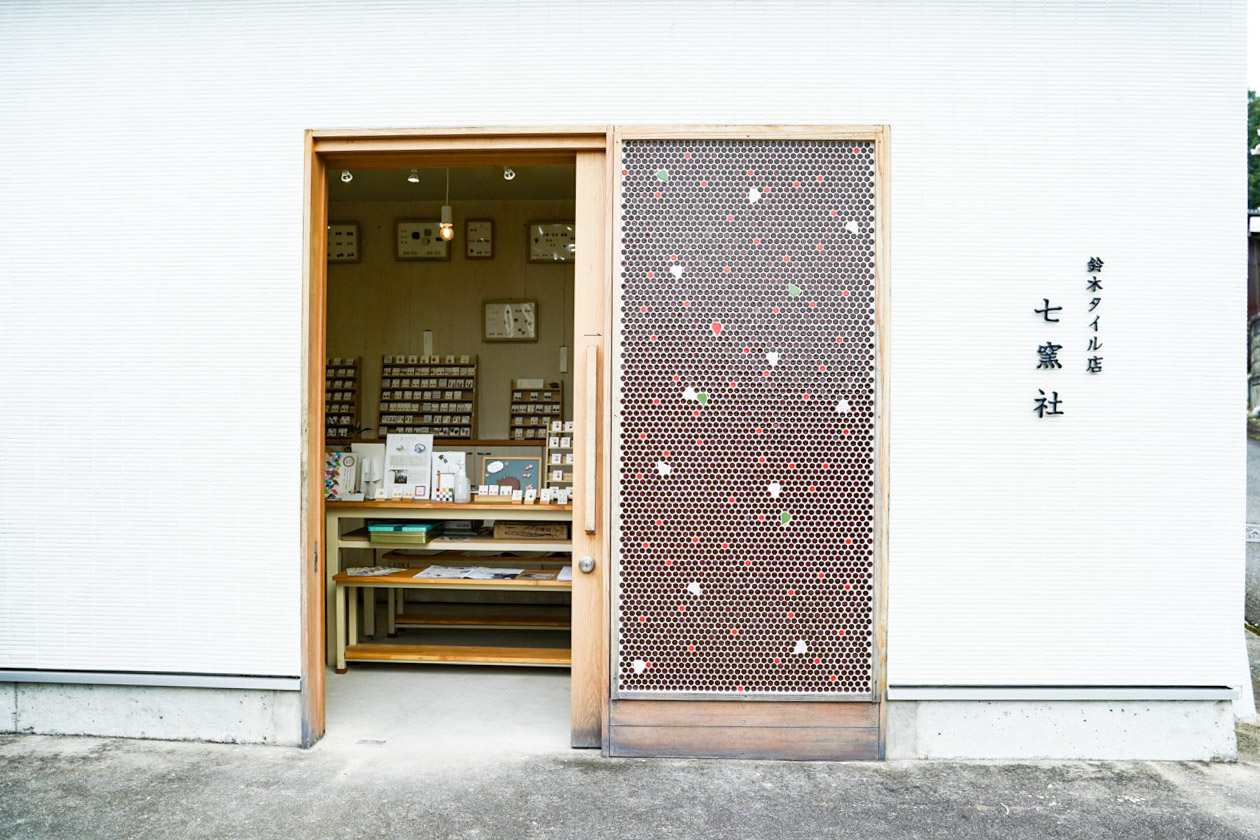 Tile is generally used for exterior and interior walls of buildings. We visited Nanayosha to find out how it led to the creation of accessories.
▶ From Tile wholesale to make Accessory Making
"Nanayosha was founded in 1949, and originally started as a tile wholesaler," said Koji Suzuki, the third-generation successor.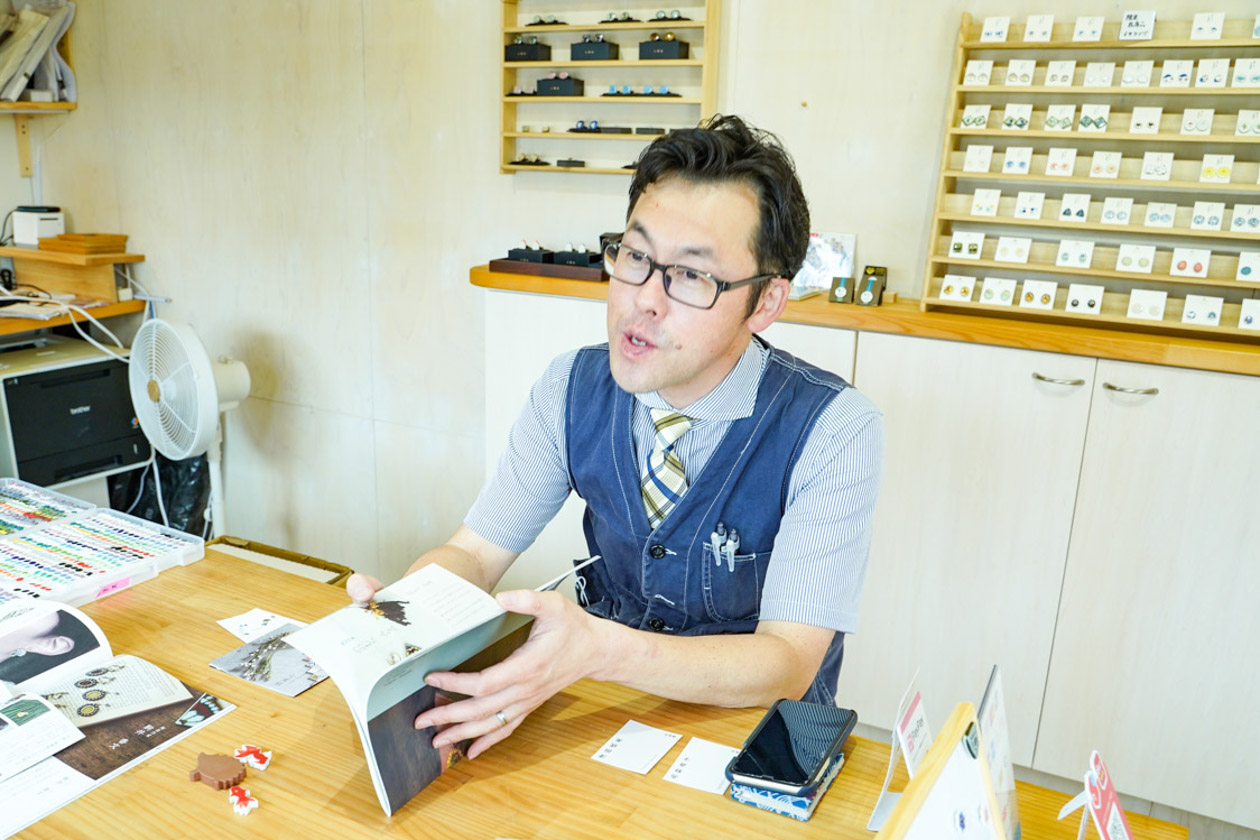 "After the war, tiles became widely used in Japan, and tile production in the former Kasahara-cho (now Kasahara-cho, Tajimi City) increased dramatically. That's when my grandfather started his business as a wholesaler supporting the tile industry. Later, my father, the second generation, started manufacturing tiles used in the corners of exterior walls, called "yakumono", and we gradually began to focus on tile manufacturing." he added.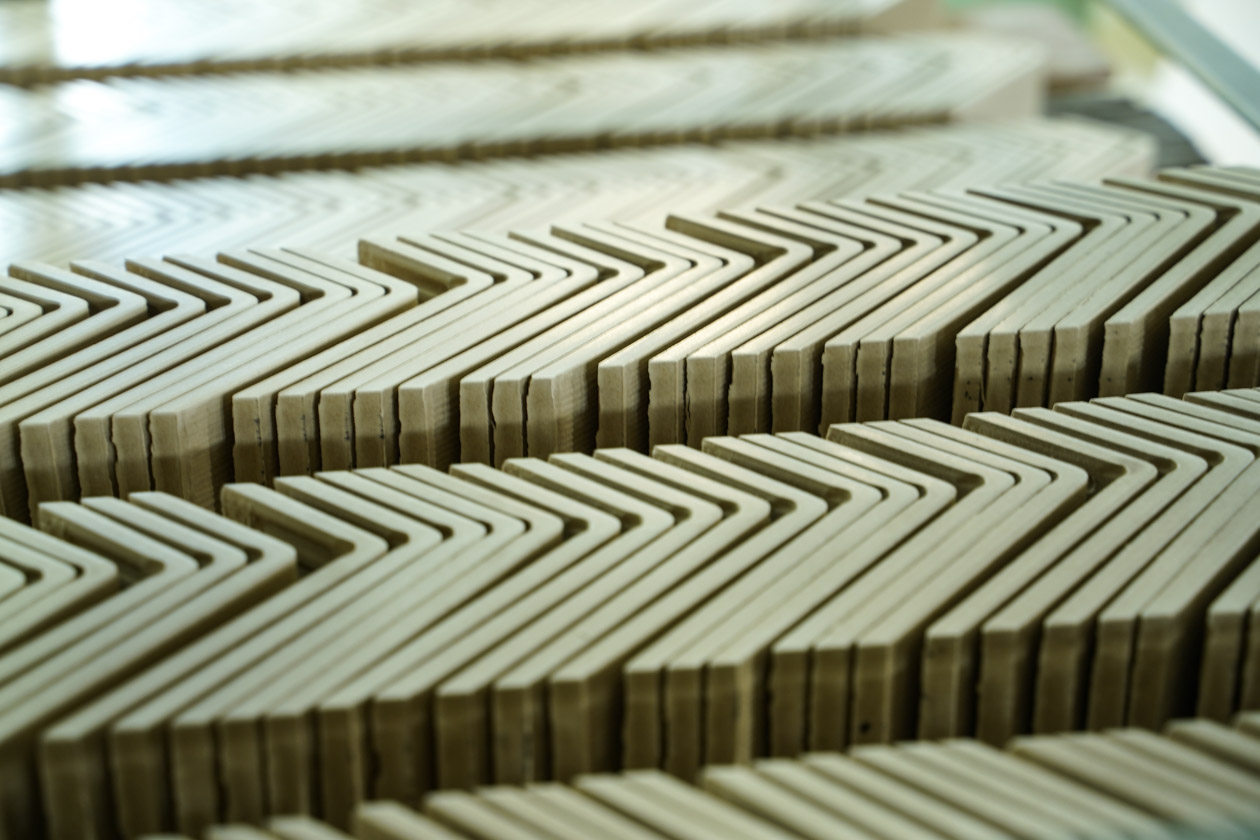 However, after the heyday of the bubble economy, the tile market in Japan gradually shrank. Furthermore, after Koji took over the family business as the third generation, the demand for tiles further declined due to the impact of the Lehman Shock. 


"That's why I decided to develop a new product using tiles, and this tile puzzle is the result," he said.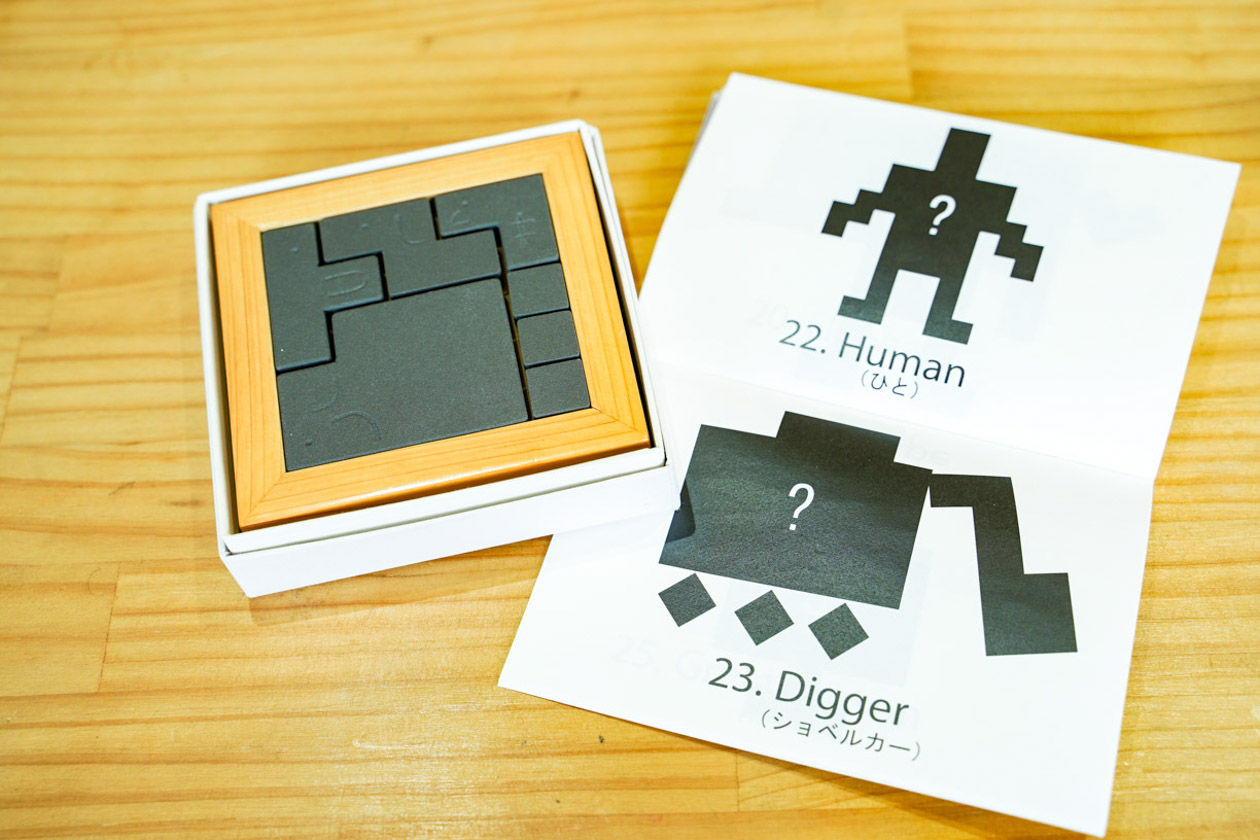 Applying the cutting technology that had been cultivated in the manufacture of "yakumono" (specially shaped materials used only in specific places or for specific purposes), he created a puzzle by cutting square tiles into various shaped parts. It was an ingenious puzzle, but it didn't sell at all.

Nevertheless, as he worked on creating new products, his company's reputation gradually spread, and then he received requests, one of which was from Sazendo (a tiled sink making company) .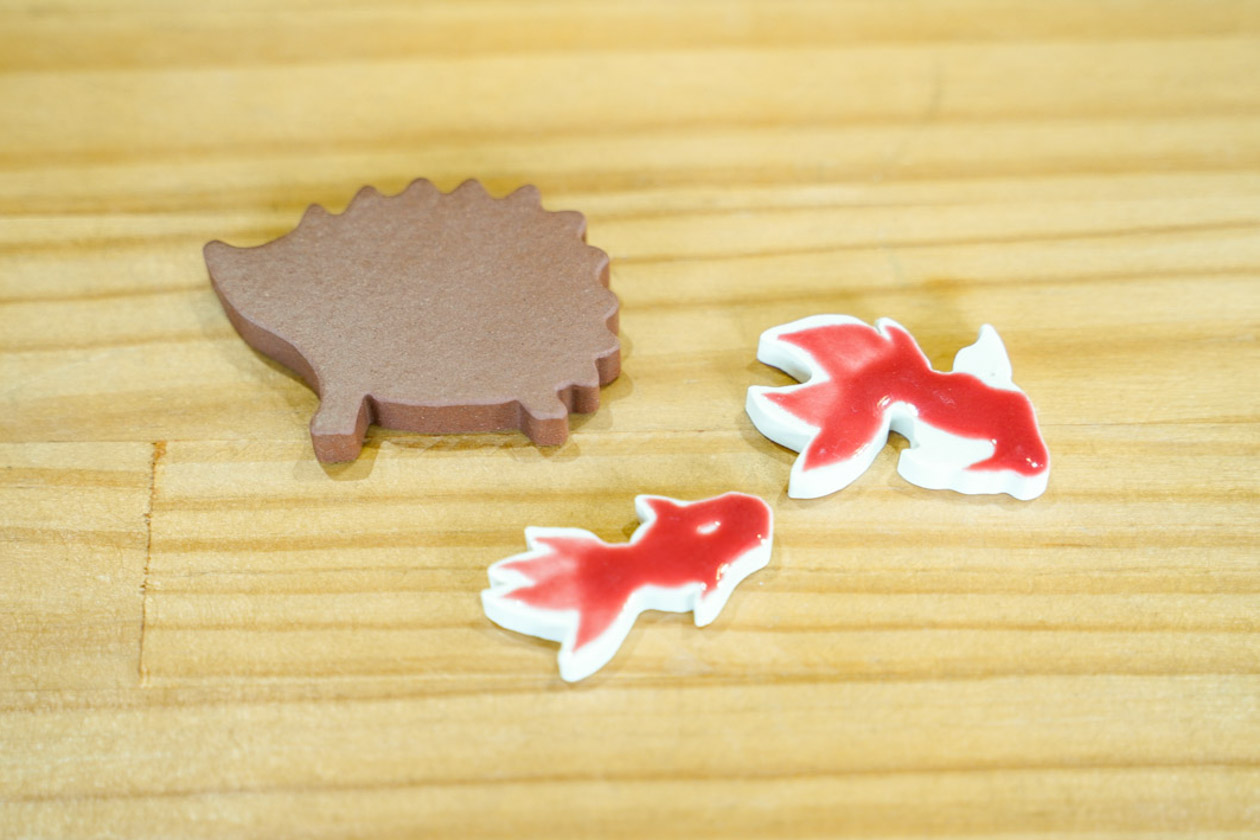 "I made tiles in the shape of goldfish at the request of Sakuzendo, and they were very pleased with them. I also made tiles in the shape of hedgehogs for another client. Both were complicated shapes, but I was able to make use of my tile cutting skills." 


Furthermore, a student who was working as an intern came up with the idea of making accessories with tiles. He immediately decided to make tile earrings and clip-on earrings and sell them at the "Tajimi Ceramic Festival".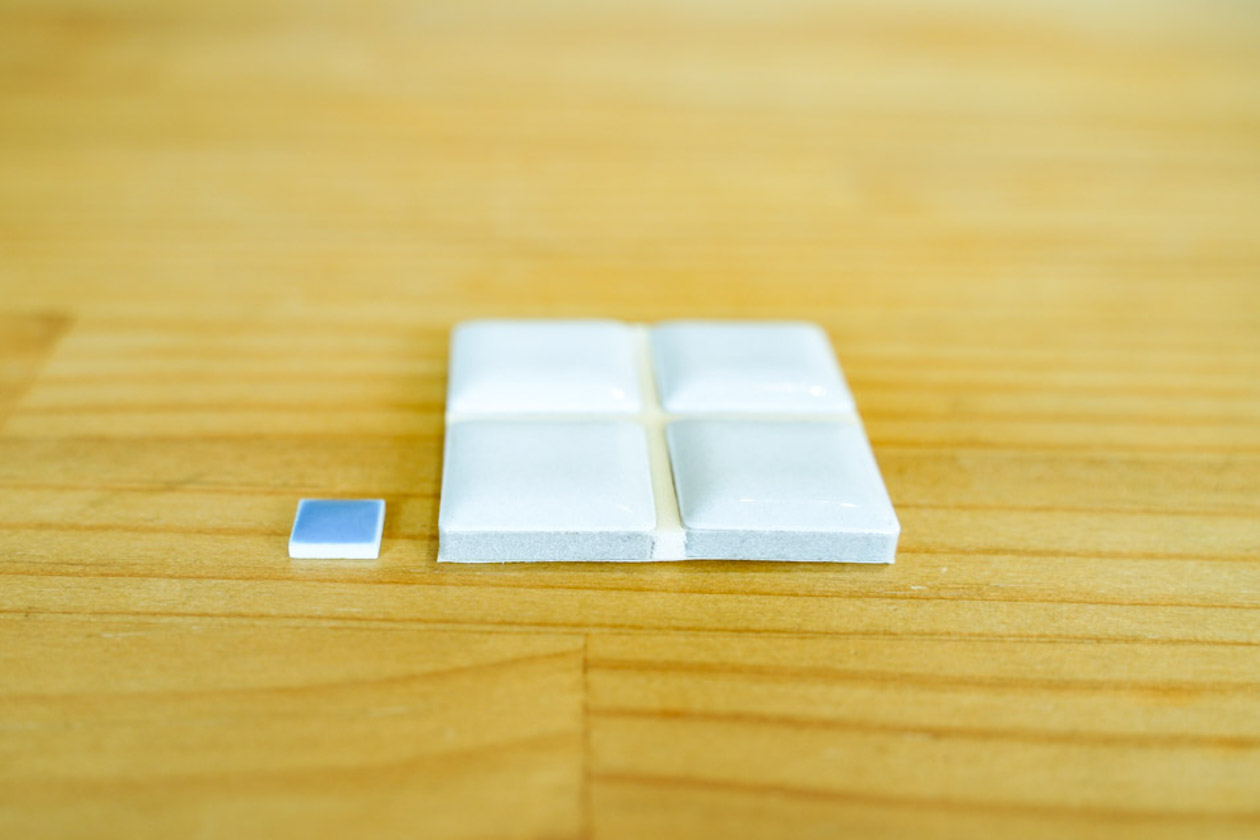 Then, for accessories, they developed a tile with a thickness of 1.8mm, much thinner than building tiles, and when they sold accessories using this tile at a  business fair organized by Tajimi City, they received a great response.
This is how this tile accessory became one of Nanayosha's most popular products.
Looking back on that time, he said, "At first, I was thinking only of 'making the most of my technical skills,' so I never thought that tiles could become earrings or clip-on earrings.  However, tiles have always added color to buildings, so I realized that accessories could also add color hearts of all people and make use of the value of tiles. This is what I thought."

▶ Accessories that each piece is carefully crafted by hand
He also showed us the process of making tile accessories.
There are two ways to form accessories: one is to press them together in a press, and the other is to press it into a plaster mold.
(The one in the upper part of the photo is a plaster mold, and the one below it is formed by a press machine.)
The press machine is used to shape the design, which has no uneven surface, as shown in the bottom row of the photo. A mold is used to create a uniform shape; it is pressed and hardened under the pressure of a 50-ton press, and after forming, the edges are smoothed and rounded with water and a sponge.
Plaster molds are used to shape by a three-dimensional surface design, like the top row in the picture. The clay is pressed into the plaster mold, and when dry, it is removed from the mold and fire up the unglazed one to further remove moisture. A greater variety of tile shapes can be expressed by this molding method.
Depending on the type and amount of metal contained in the glaze, the color of the fired piece will change. For example, if it contains a lot of iron, it turns brown, and if it contains a lot of copper, it turns green. 

Then the glazed tiles are fired in an electric kiln, the fittings are attached, and "finished

.
▶ ︎ Colorful, delicate and retro tile accessories.
Here are some of the wonderful tile accessories from Nanayosha.
First of all, let's take a look at the vividly colored "Iro and Katachi Selection for Earrings and Clip-On Earrings" (Iro and Katachi means "colors and shapes" ).
More than 20 different colors and 6 different shapes are available for purchase in any combination.
(Iro and Katachi Selection Earrings / Clip-on Earrings)
These are designed with a traditional Japanese pattern.
(From left of 2nd picture) Mosaic pattern "lantern" deep red and its small size  (from left of 3nd picture) Flower Mosaic pattern Oribeits and small size


As it is an elegant atmosphere, it seems to look good for Japanese clothing.
In addition, in Sanjima company, two designers, Mr. Mura Minami, Komai Kabe (Komai Koma Fumi), make use of their sensitivities, design and manufacture individual accessories with individuality.
Among them, I introduced the works that Mura Minami-san worked.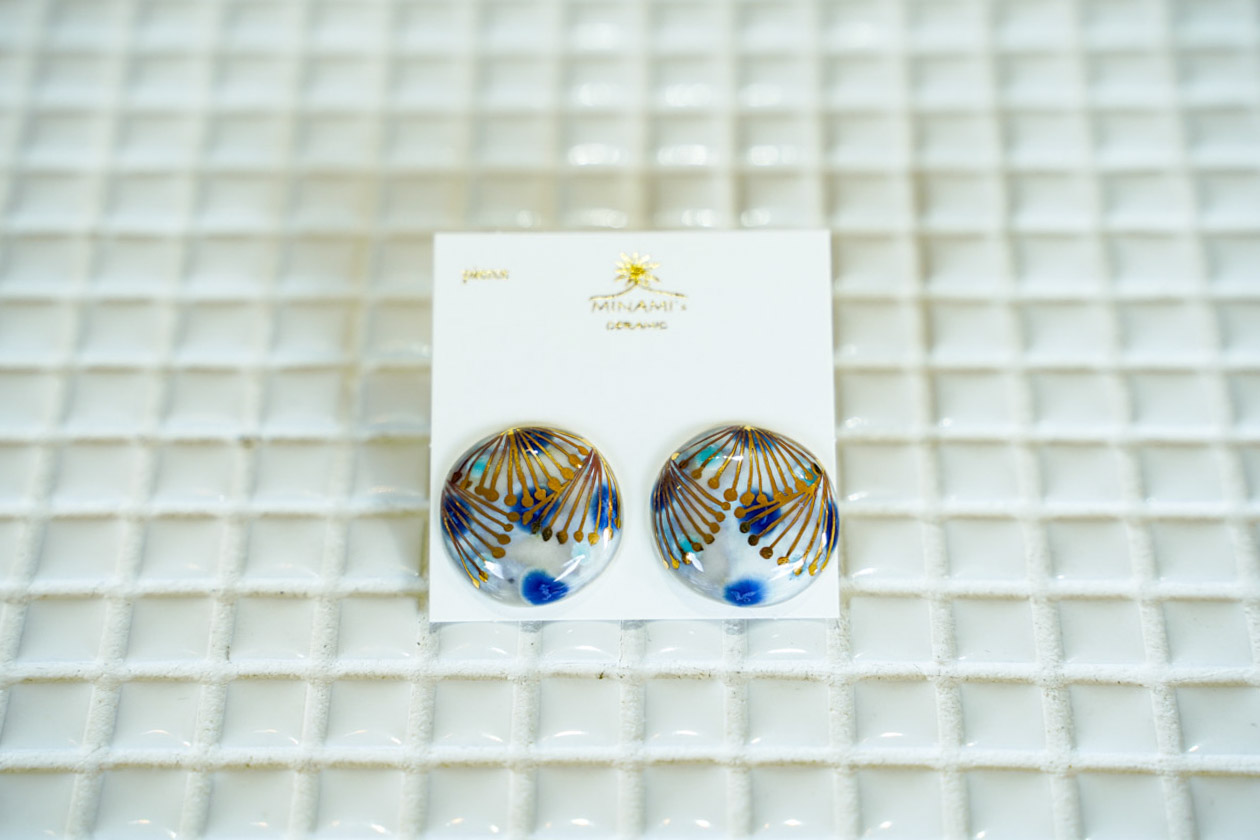 (Tokusa pattern designed by Mimani Nomura)
"Minami Tokusa pattern" has a blotchy polka-dot base with a straight stem painted in gold that would make a great accent piece.
I also recommend these accessories for people who wear white shirts to work. These cufflinks are attractive in calm colors and give an accent color to your coordination.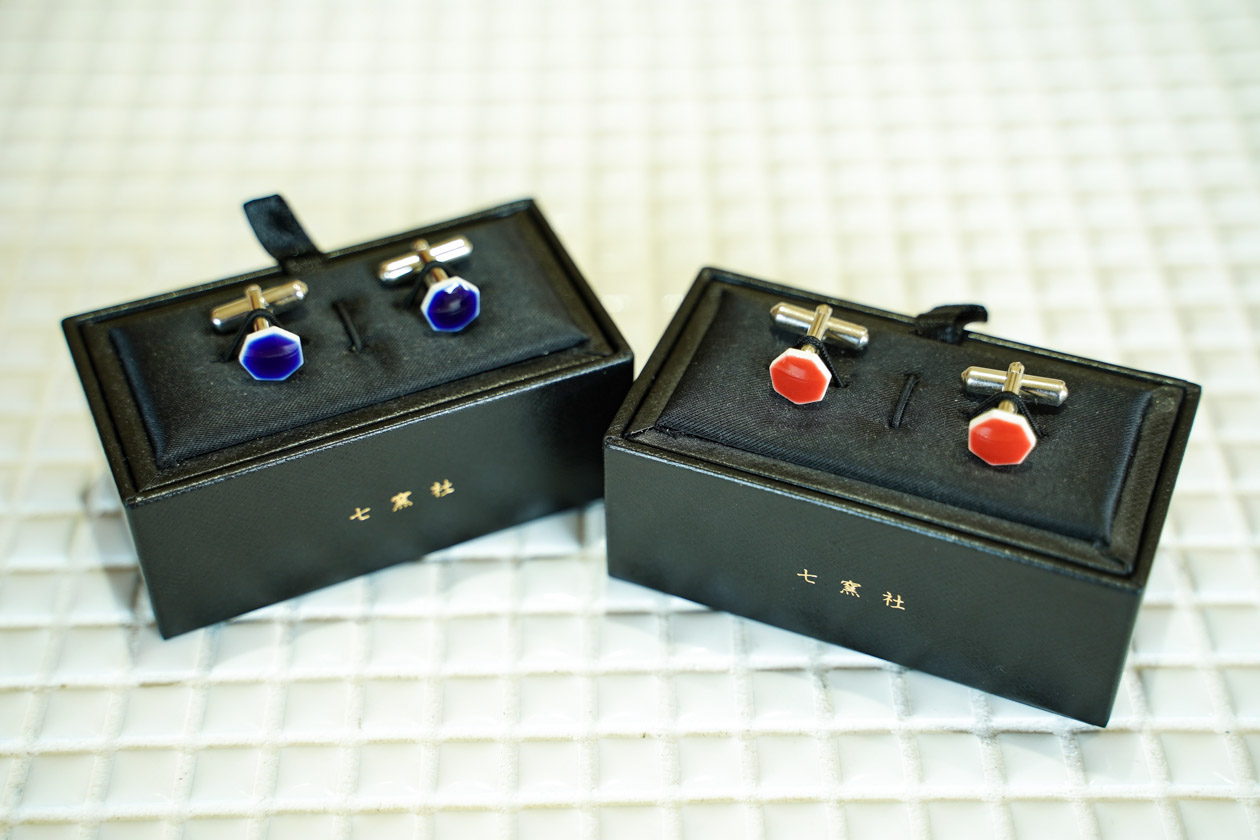 Ceramic Cufflinks (Blue lapis, Dark red)
Nanayosha's tile accessories are created with high technology and original and stylish designs. We're sure that they will add color to your outfit and to your heart!

If you like it, you can purchase these accessories from The Gifts Shop or online store!