One of Japan's leading is a ceramic production center, located in Gifu Prefecture Toki City, "Mino" have been made since ancient times "SAKUYAMA kiln (Sakuzangama)" Mr.. "From the beautiful work, a beautiful vessel." The motto, trappings of daily life it is beautiful, and create an easy-to-use vessel, has attracted a lot of fans.
Such SAKUYAMA kiln's visited retail stores "SAKUZAN VILLAGE", which opened in November 2019.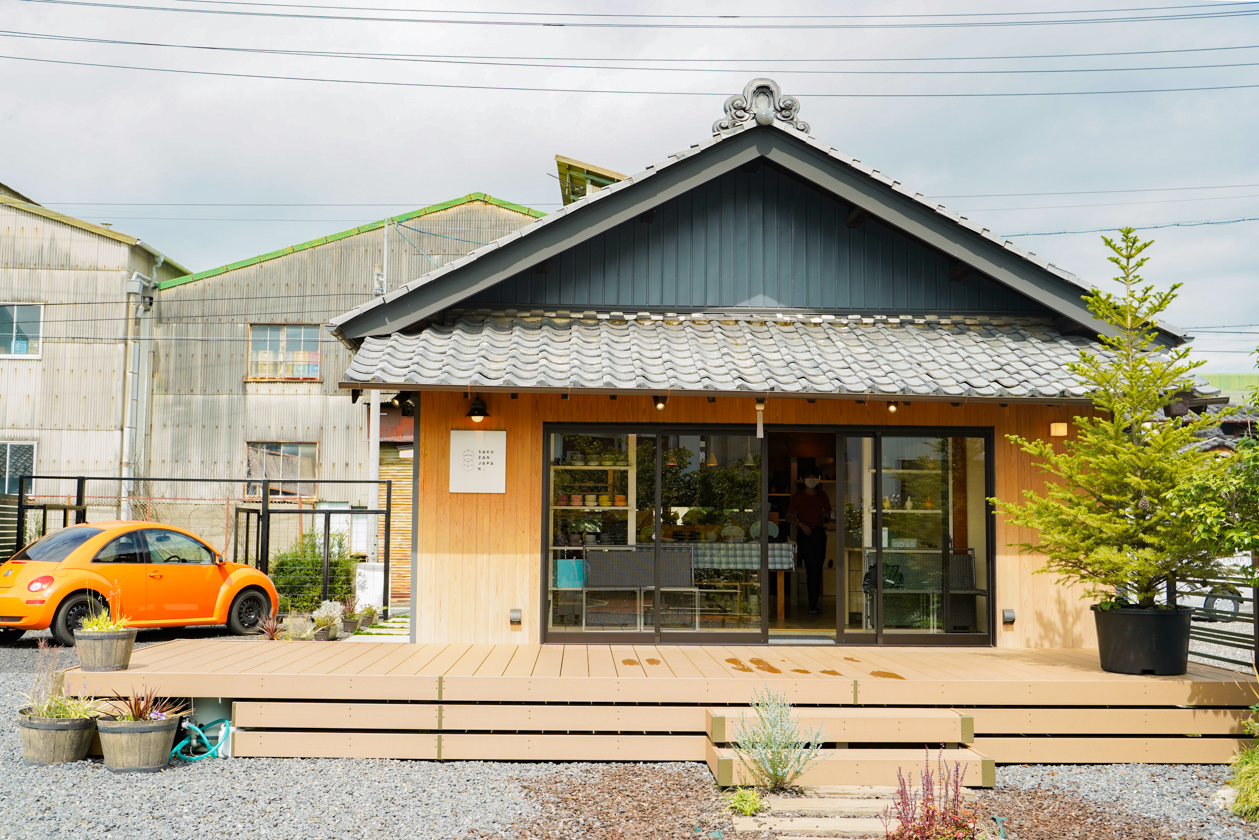 Here is a short walk from the pottery, pick up a variety of vessel directly, you can feel and texture of the texture and glaze.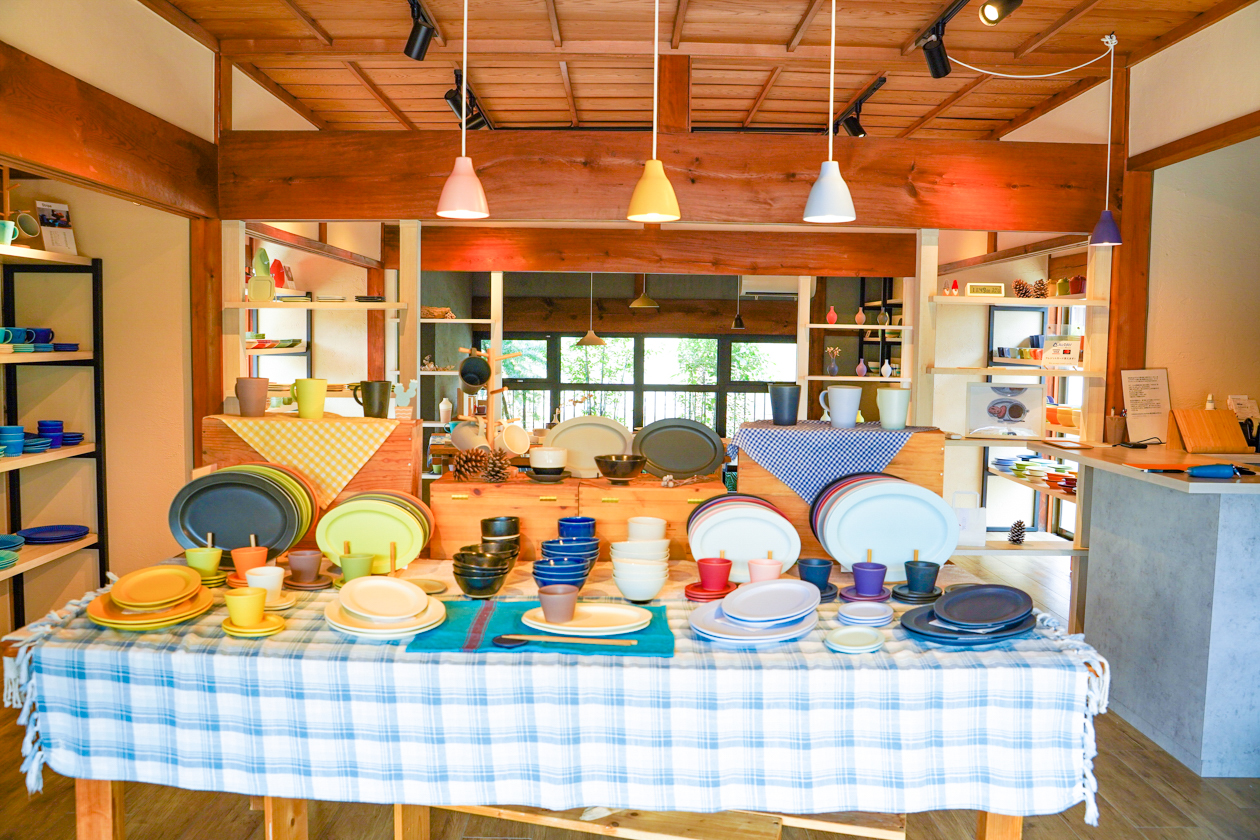 When set foot in, colorful vessel is Zurari! Since most of the series are made of Sayamakama's are lined up, you can find a bowl of their favorite while comparing.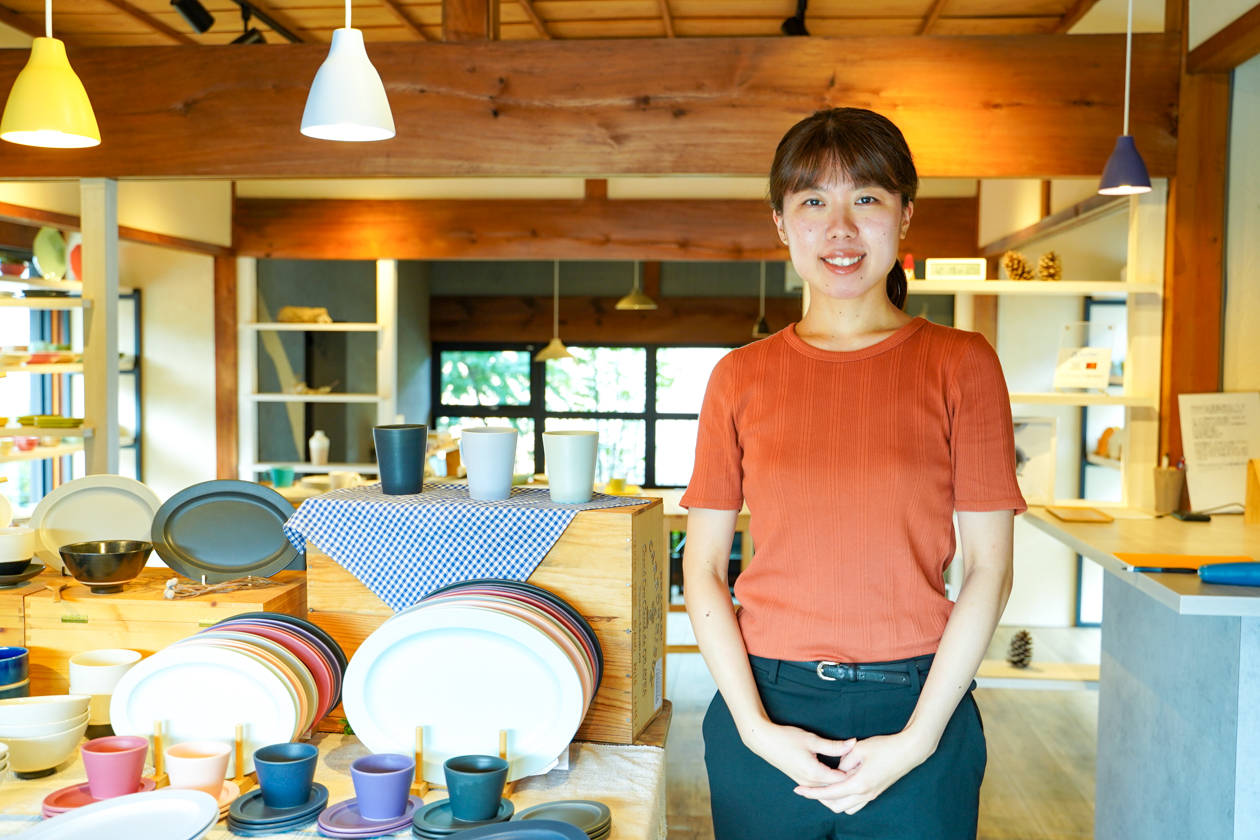 Was our guidance is, Kawachi, who has been in charge of public relations. Actually, born is the case it of Hokuriku, is that you have to hand the vessel of "Sara" series of SAKUYAMA kiln's at the cafe, which was visited by the local "I have such a vessel is made of Gifu!" In opportunity and interested, so it has been joined Sayamakama san!
Such Kawachi Mr. attracted the "Sara" series is here.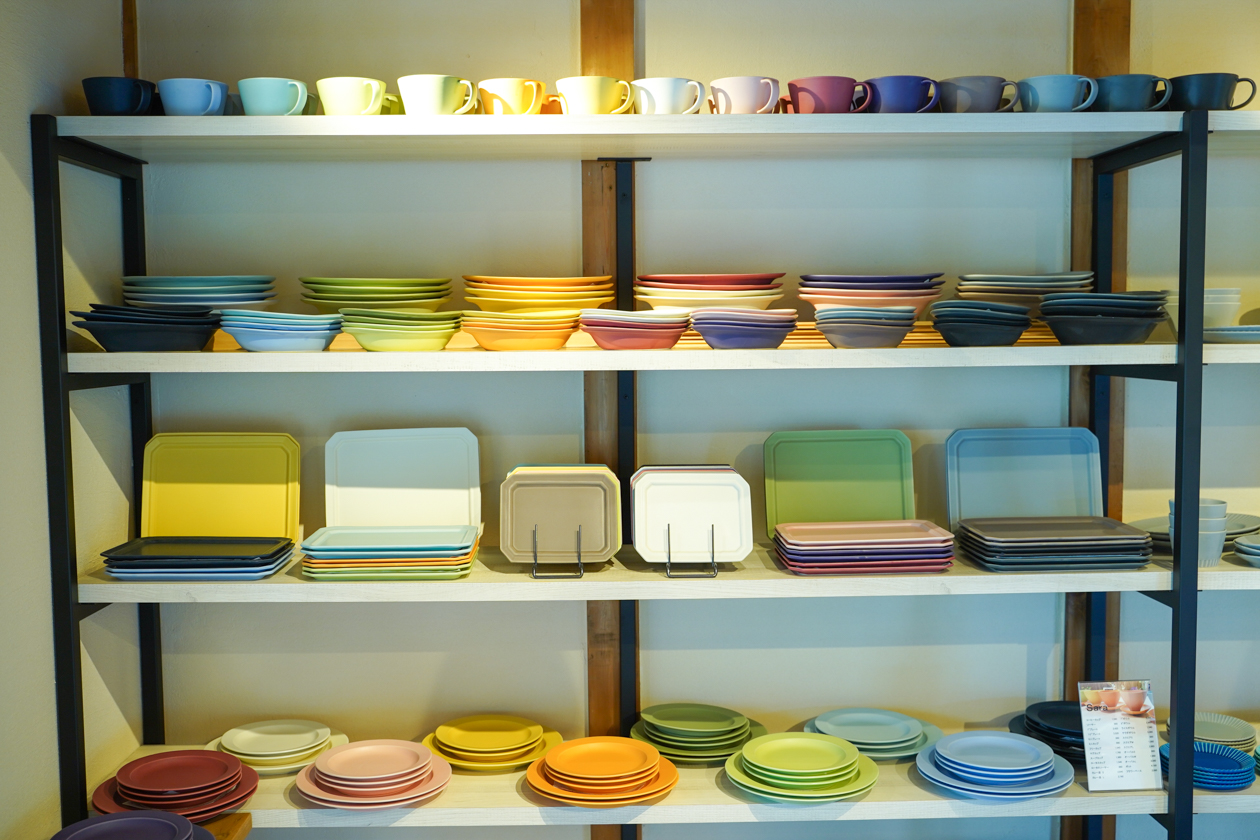 Richness of its features than anything, matte texture and color variation.
"This series is, if you are using the glaze also soft ones in order to give a soft texture, I was named" Sara "from a place called" free-flowing dish of touch was. "Although color variation is I'm rich, how shades so as not to fight even a combination of color have been adjusted ".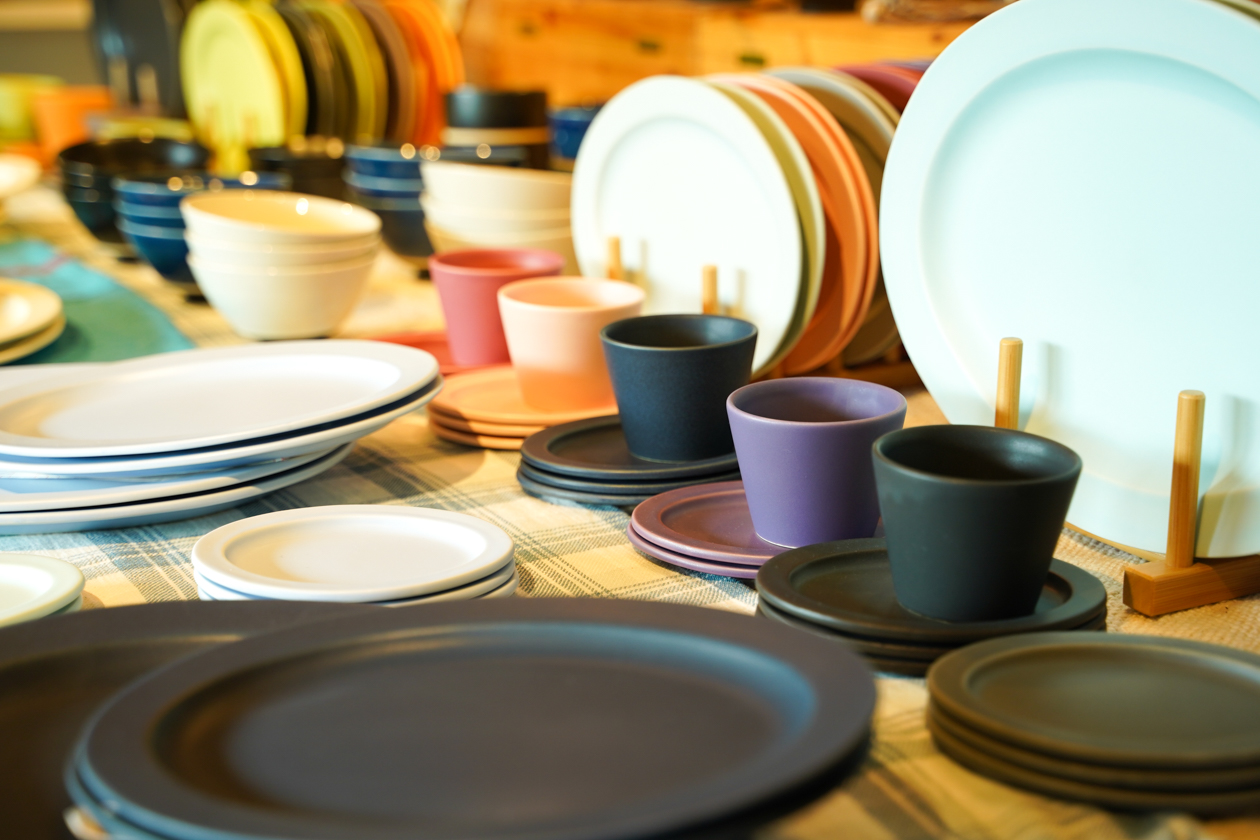 Indeed, saucers and mugs, but there will be a degree of unity and align plate and in the same color, not even discomfort lined in color differently if Sara series table, I can enjoy a glamorous coordination. Summer cold color, winter, such as using warm colors, is also nice to change the color of the vessel in accordance with the season. Little by little each season, will be fun going to add to buy a lot of color and type of vessel!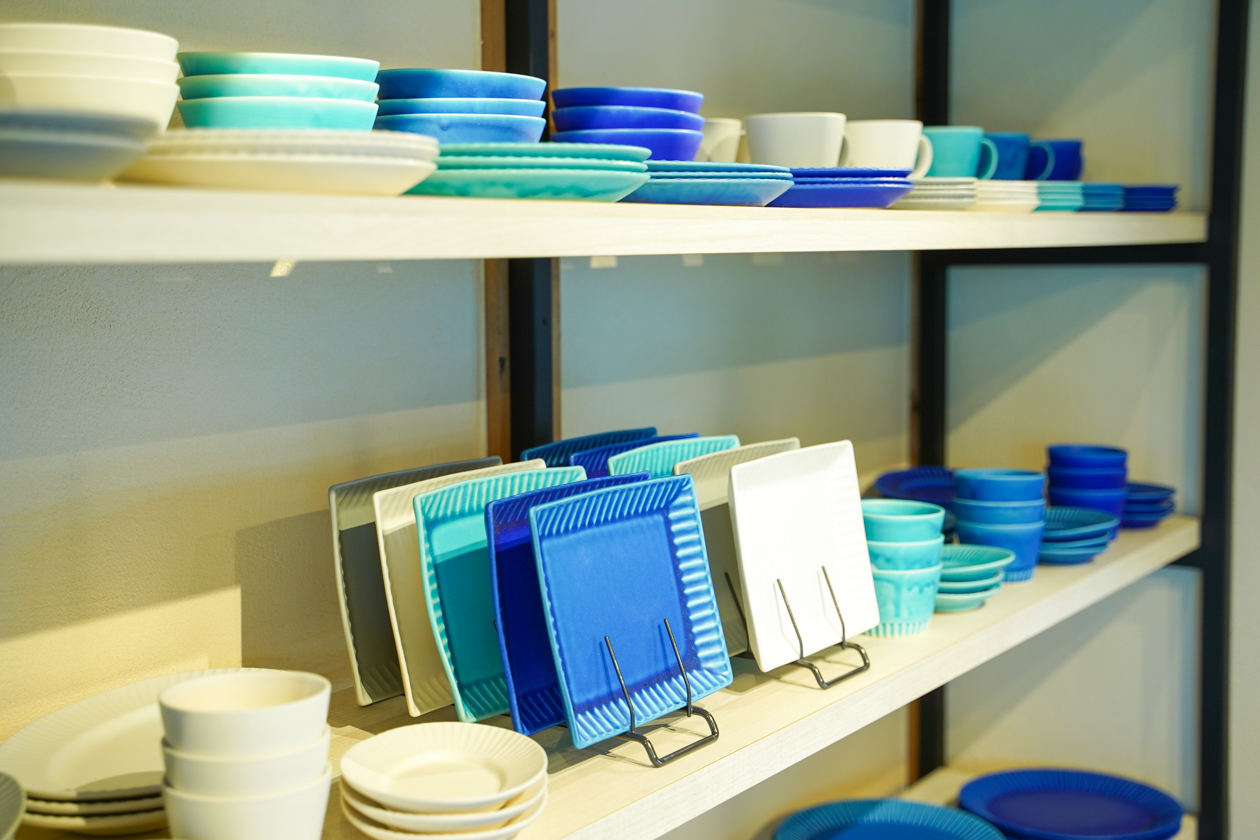 This is "Stripe" series. Enough to be referred to as a "fact" SAKUYAMA Speaking of blue ", in the SAKUYAMA kiln bowl of blue I'm a classic that has been made much more. Although the blue of the vessel is to be there were many to be shunned and cooking can not see delicious , recently adapted to food culture of the foreign country is introduced in Japan, what came to be accepted bowl of blue, also it's popular high this Stripe series ".
All's vessel is Sayamakama, "Only when cooking is Ready-To-Eat, the first time to complete" has been made aware of it. That means, go scraped off the superfluous idea of ​​"subtraction". Any vessel even though it is simple, unique personality is conceived in color schemes and texture, beautiful time to taste the cuisine, makes fun.
What is on display in the shop at the back of the space is "Urban" series. "Urban" and as has been named Urban with the meaning of "sophisticated" and elegance is felt in stylish.
This series, the calcination temperature and the glaze thickness of the kiln, such as depending on the type of base material of glaze colors such as attitude changes "kiln Hen釉 (Yu Yo around here)" is used is it has the most are Features. This glaze has fun that do not know is ready to try out of the kiln, how to enter the unique gradients and penetration (penetration), but also one by one will clearly differ appear the way of the crystal, it is also, It's an attractive to enjoy a "once-in-a-lifetime chance of the vessel".
"For example, even here Lotus series of cup, or become glaze flows" 釉垂 Re "flavor at the time of firing, the color of the attitude will be or have slightly different. How vessel even if the all the different facial expressions because there, I would like you to choose to take in hand by all means in practice. "
***
And, I was shown a scene that is specially made the vessel!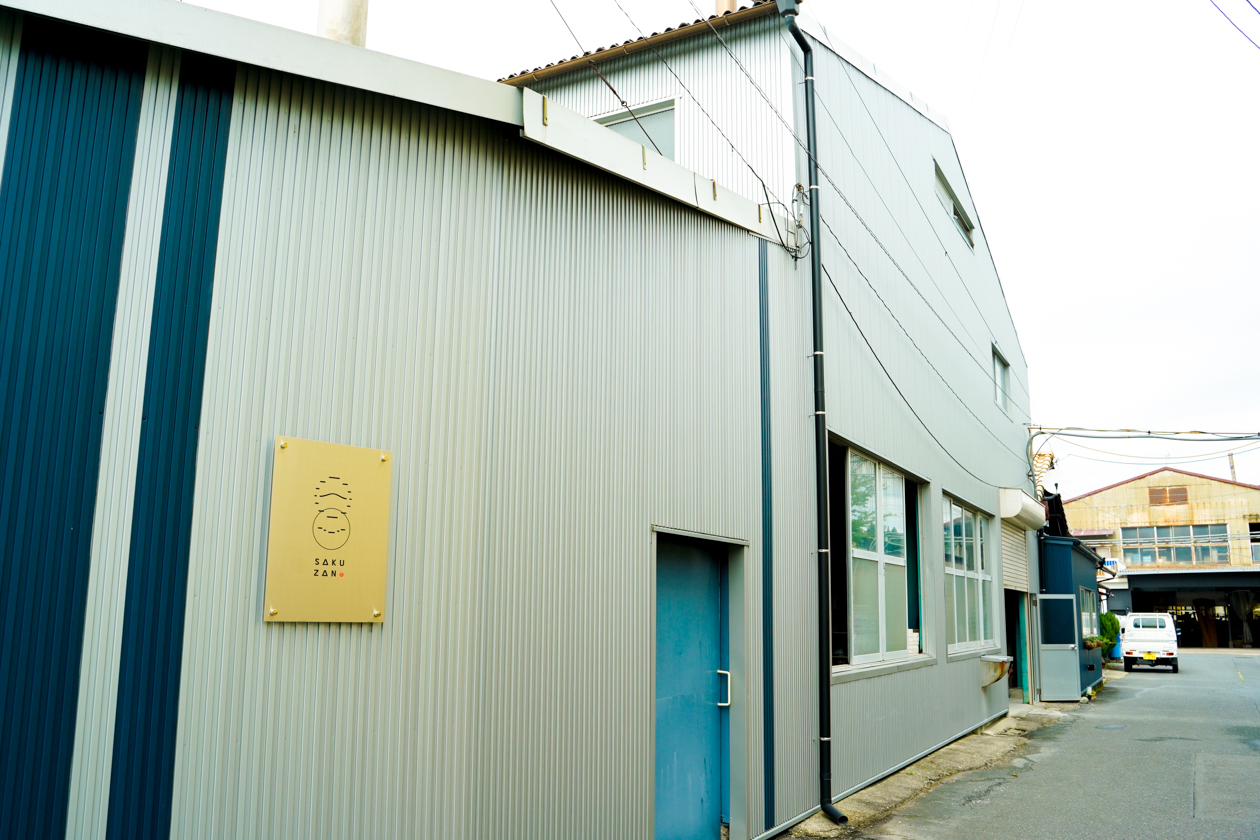 Mr. Sayamakama is the pottery was founded in 1987 in Toki City, immediately the town, but its history goes back to a little bit before.
Sakuichi Takai founder in 1944, including the transportation industry and agriculture in the trade name of "mountain work", embarked on overglaze with ceramic in the part-time in 1948, pottery on the decorating industry in 1952 "mountain work Pottery He founded them. " In 1973, Mr. Sadao Takai of the second generation has founded the "mountain work Ware Co., Ltd.". And, that Takai SenYasushi who becomes the third generation, which was established at the young age of 24 in 1987, while rooted in the culture of this land that Mino was born, creating a vessel that was stuck to the "beauty", "Co. I company SAKUYAMA kiln ".
In this pottery, glaze more than 14 types of soil and 100, by how to bake three ways, I make anyway versatile vessel. Kawachi's "I also joined the company knew was I, but from the side of the veteran to young craftsmen, was surprised that you are making so much of the type and color of the vessel in less than 20 people."
Neri soil, molding, drying, biscuit, glazing, this grilled .... Craftsmen a variety of tasks, to earnestly polite, we silently carried out.
Coincidentally, the vessel just baked I was able to witness the moment of "kiln out" be removed from the kiln! Open the door of the large firing kiln, craftsmen will continue to pull out slowly shelves.
sara series of plates and mugs, which was looking at in the previous shop it is also closely aligned in the shelves! I wish I one by one like this has been made with care in the hands of craftsmen, and think, you will feel more dear the vessel's Sayamakama.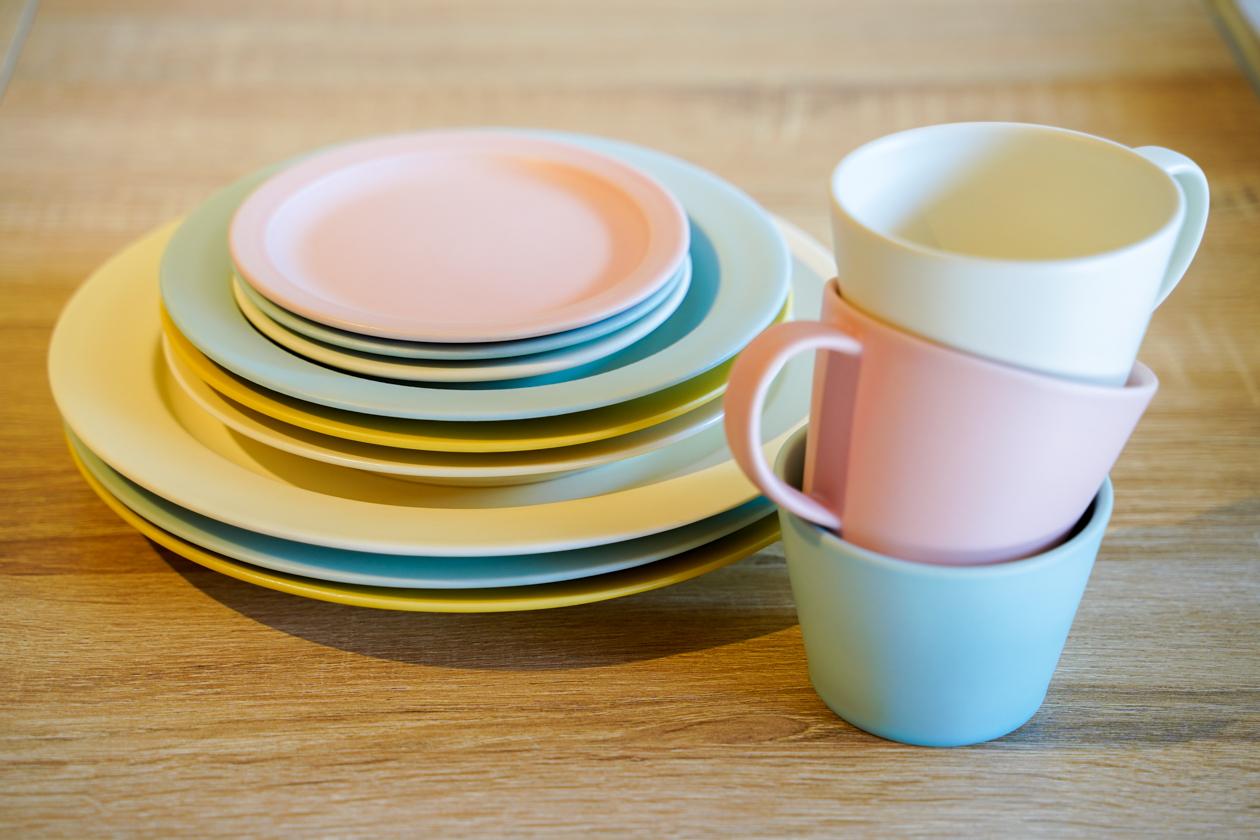 Ms. Sara series part of the goods of the Sayamakama,THE GIFTS SHOPYou can actually visit pick up in the over-the-counter as well. To find your favorite vessel that will decorate the daily table in colorful, please visit us by all means!