HAYASHI Crafts (Gifu City)
A warm light unique to Mino Washi.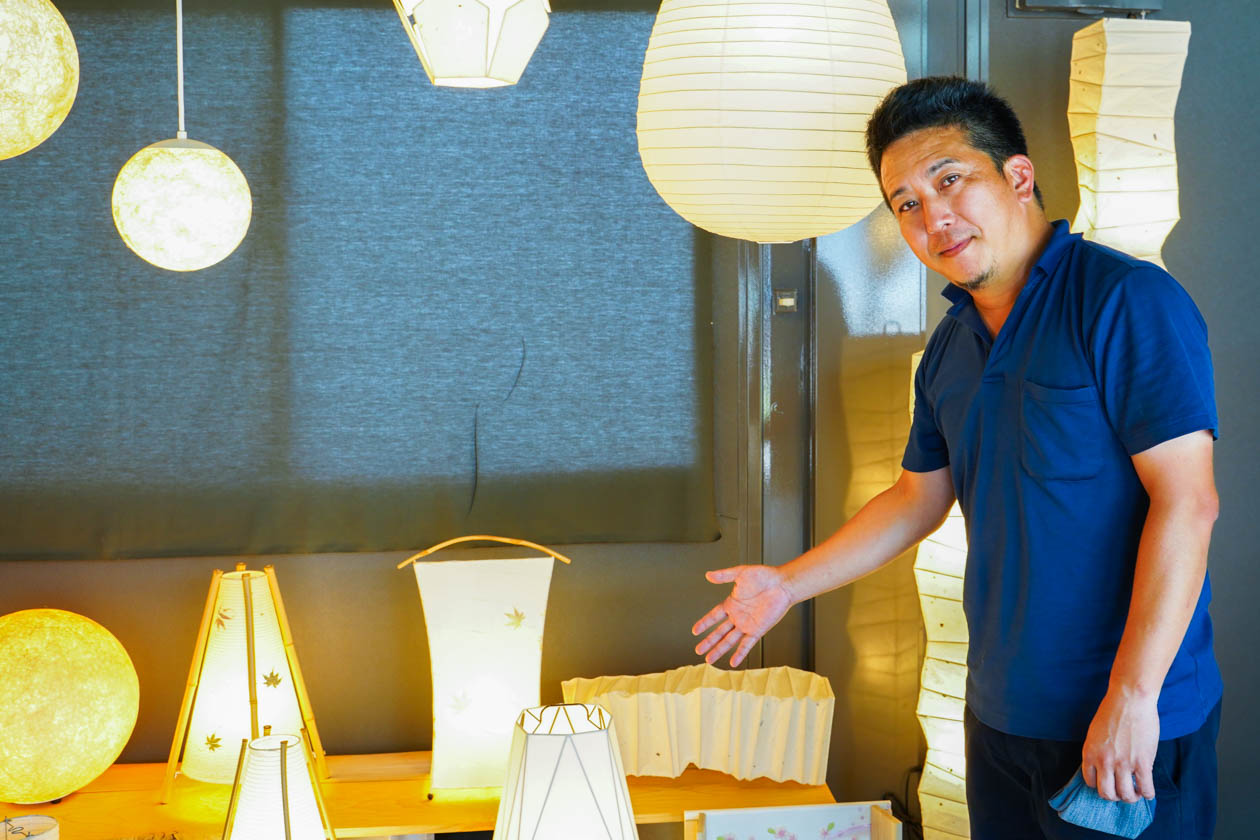 Located in Gifu City, Gifu Prefecture HAYASHI crafts  made a variety of products, focusing on lighting using Mino Washi. It is said that the number of products of our brand has about 300 ...! This time, we talked to Kazuyasu Hayashi, the third generation, about the manufacturing of Hayashi Crafts.
When his grandfather Yasuo Hayashi was founded, he seemed to have been working on export lanterns based on traditional Gifu lanterns. After that, the oil shock lost the transaction, and in the era of his father, Kenichiro, worked on various things according to the needs of the world. "I tried various tasks, such as wooden frames, iron, and painting, as a result of that posture, I can now do anything in -house," says Ichiyasu.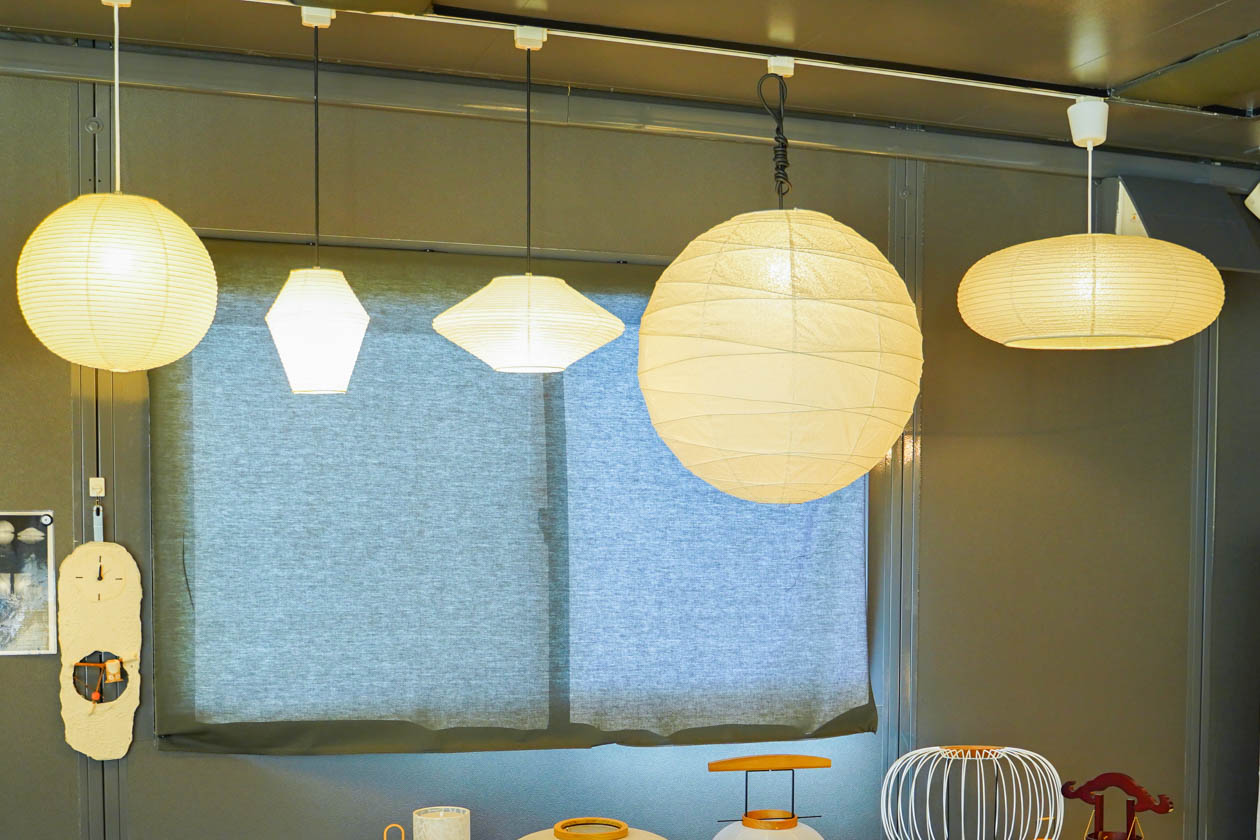 When the Japanese paper boom occurs, you will receive an order from the interior shop and continue to make standard lighting that matches the Japanese -style room. However, at first there was a certain demand, but as the lifestyle gradually turned into a Western style, he thought that he could provide something newer in a new way.
"So, we developed a type of lighting that fits a modern room with Western -style as well as a Japanese -style room," said Ichiyasu. During the product development, it seems that special types such as stand type are also manufactured.
At first, each part was outsourced, but while planning various products, we examined the efficiency that can be completed by our company, and now, everything from frame creation, paper making, paper, and the assembly of electricity parts. Is to carry it in -house.
"The product is completed because the staff uses technology at each place."
He also showed him how he dripped the made of the Japanese paper. By draining water, the Japanese paper increases the glitter. It can be said that this company has the technology to create everything in the company.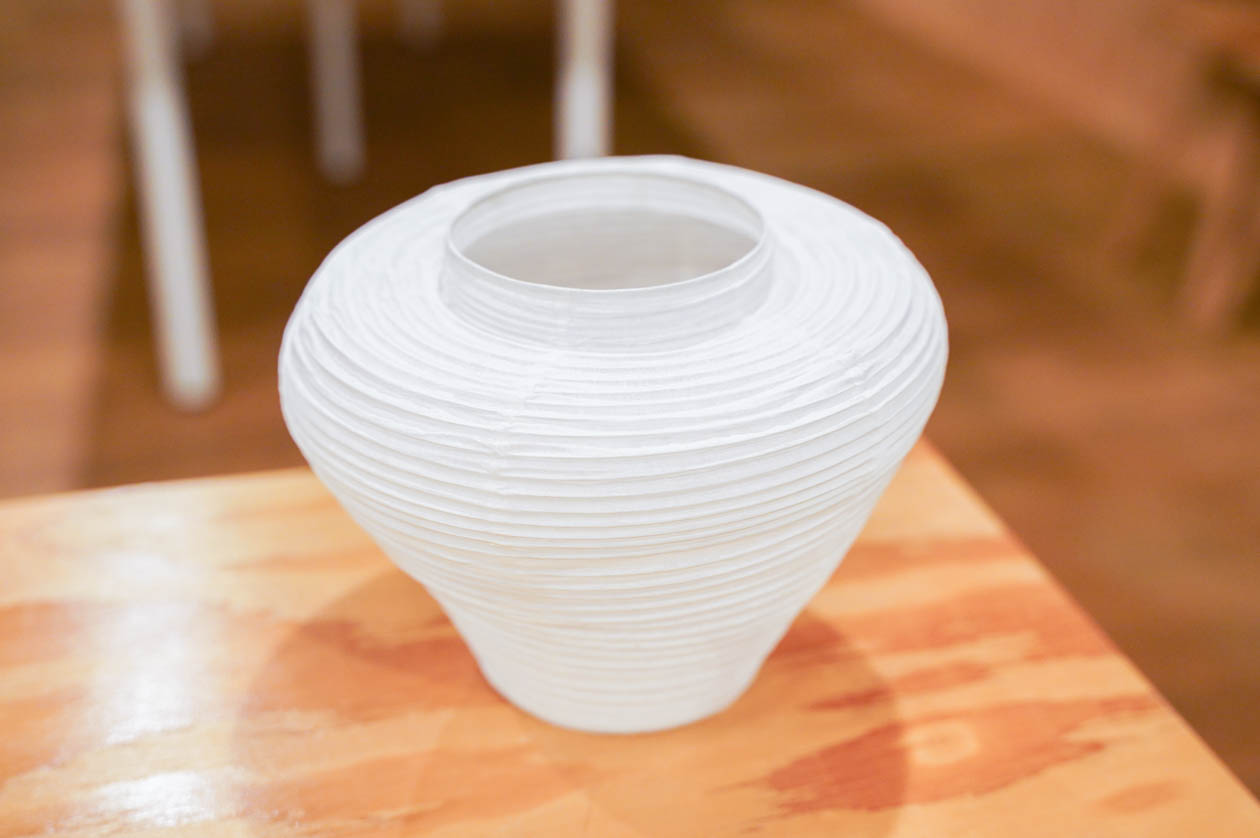 Hayashi Crafts also develops not only lighting but also ideas products called "paper vases".
This is a vase that uses the lantern structure, and you can easily enjoy a stylish Japanese -style vase just by putting it on a plastic bottle. In addition, one of the attractions is that when not in use, it is crushed and cleared in a flat state.
"I would like to continue to introduce the products that can only be done by forest crafts, which are flowing in the world, while cherishing the current customers," says Ichiyasu.
Products such as Hayashi Koi's paper vase and folding fan are on the second floor of Active G, which is adjacent to JR Gifu Station.The Gifts ShopBut we are handling it. Please take the Mino Washi item that is close to your current lifestyle!