Tsuda Sculpture (Takayama City)
A delicate and dear figurine carved with a heart.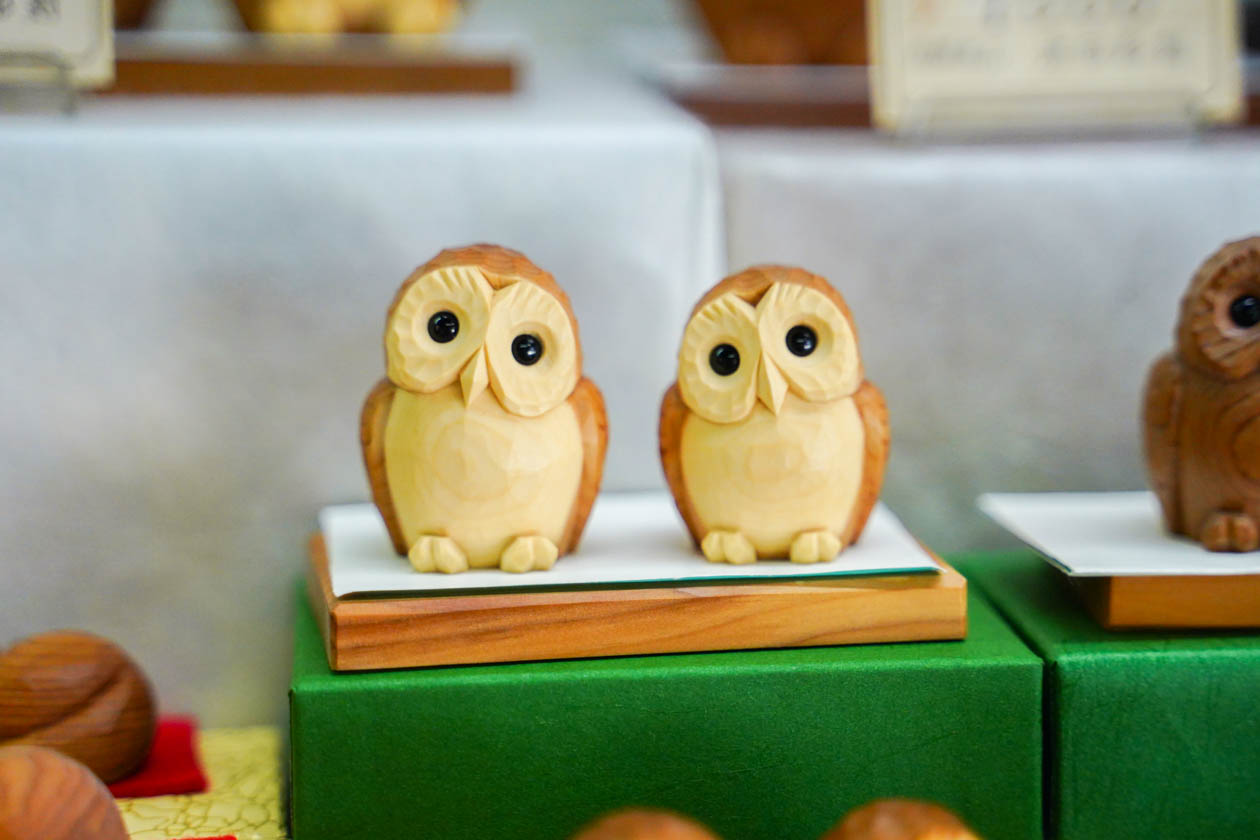 "Tsuda sculpture"Is continued to make Ichii Itto carving for generations.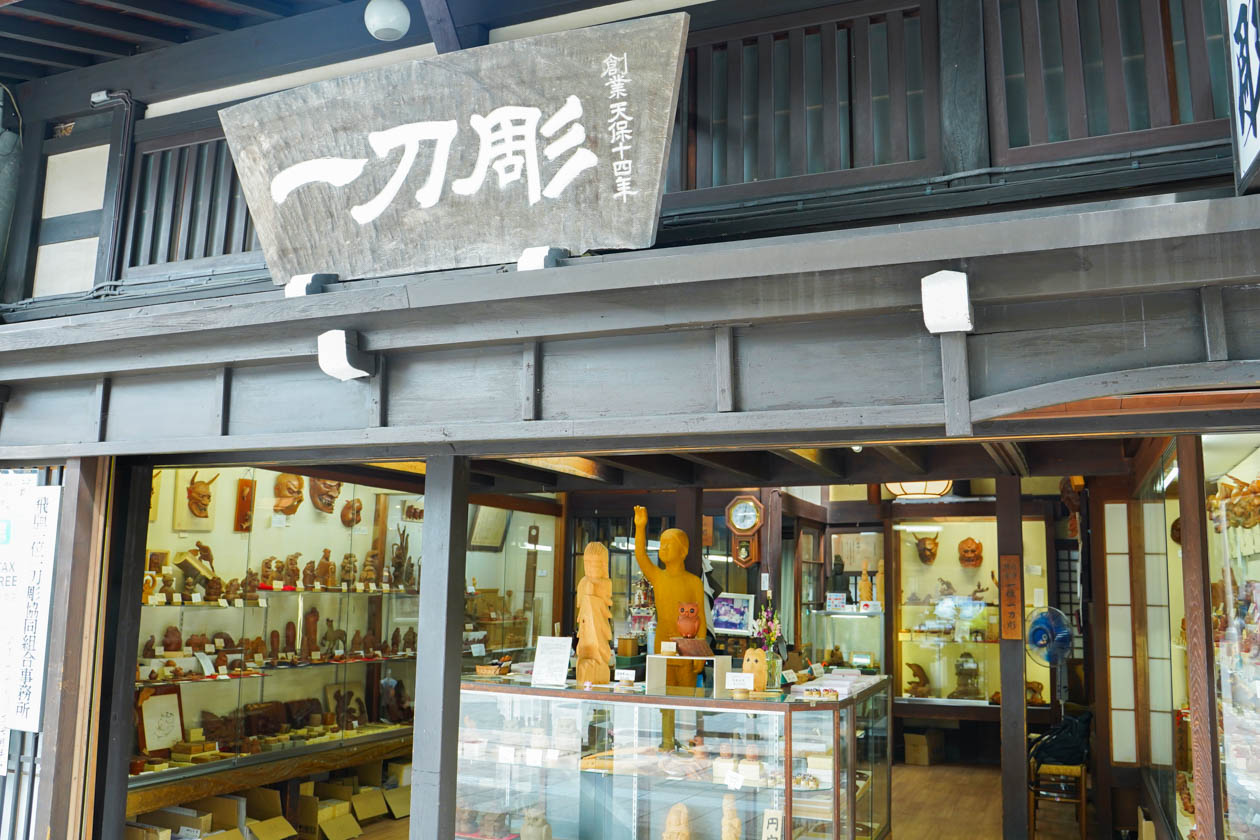 The etymology of "first place" is derived from the good tree. At the time of the Heian period, the Shaku tree made from Hida's mountain (Yama), which was dedicated during the throne of Emperor Nijo, was recognized as superior to other ones. It seems that he accepted the title "first place".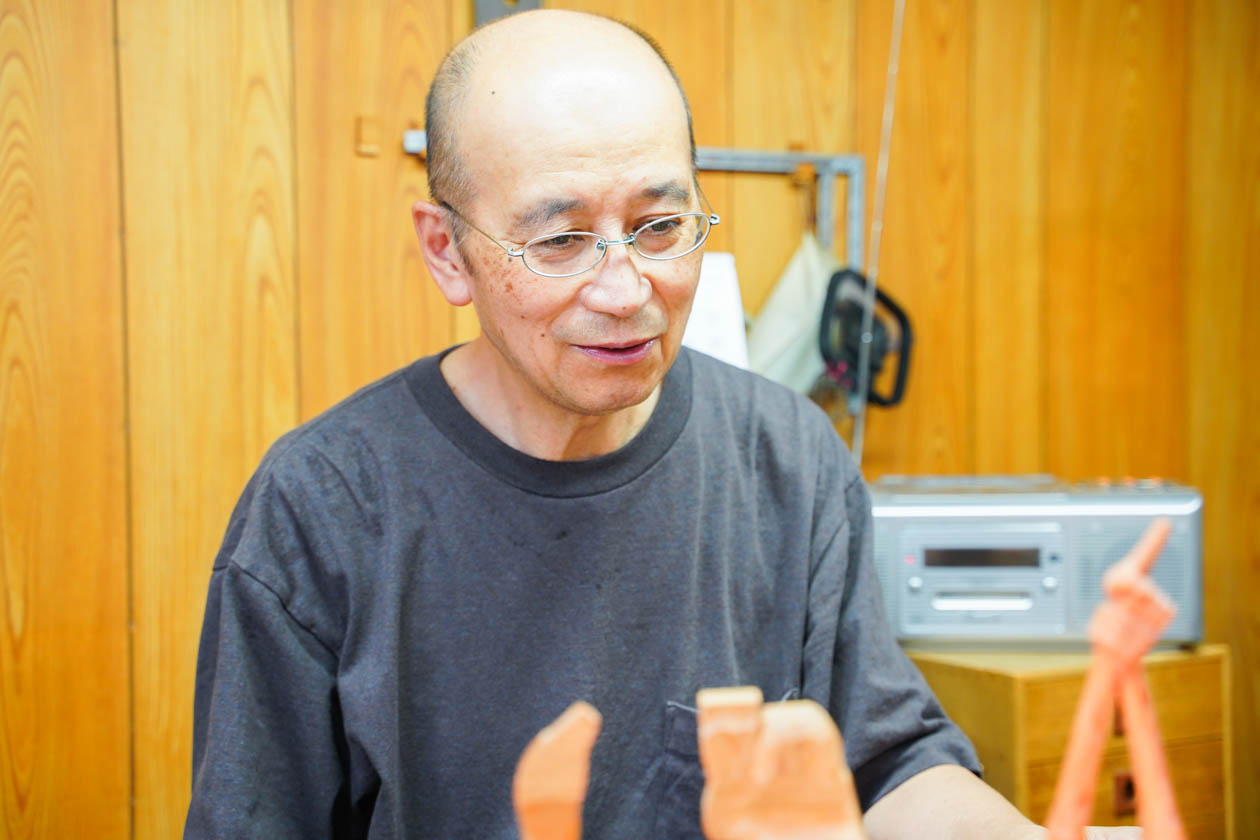 "I put the best trees and the number one," first place ", so that they are carved with all their hearts," Ichiken carving ", and" first -ranked one sword carving ". "Ryoka Tsuda, who is currently working as the sixth generation, taught me. Currently, he is active as the sixth generation with his older brother Ryo Tomo Tsuda.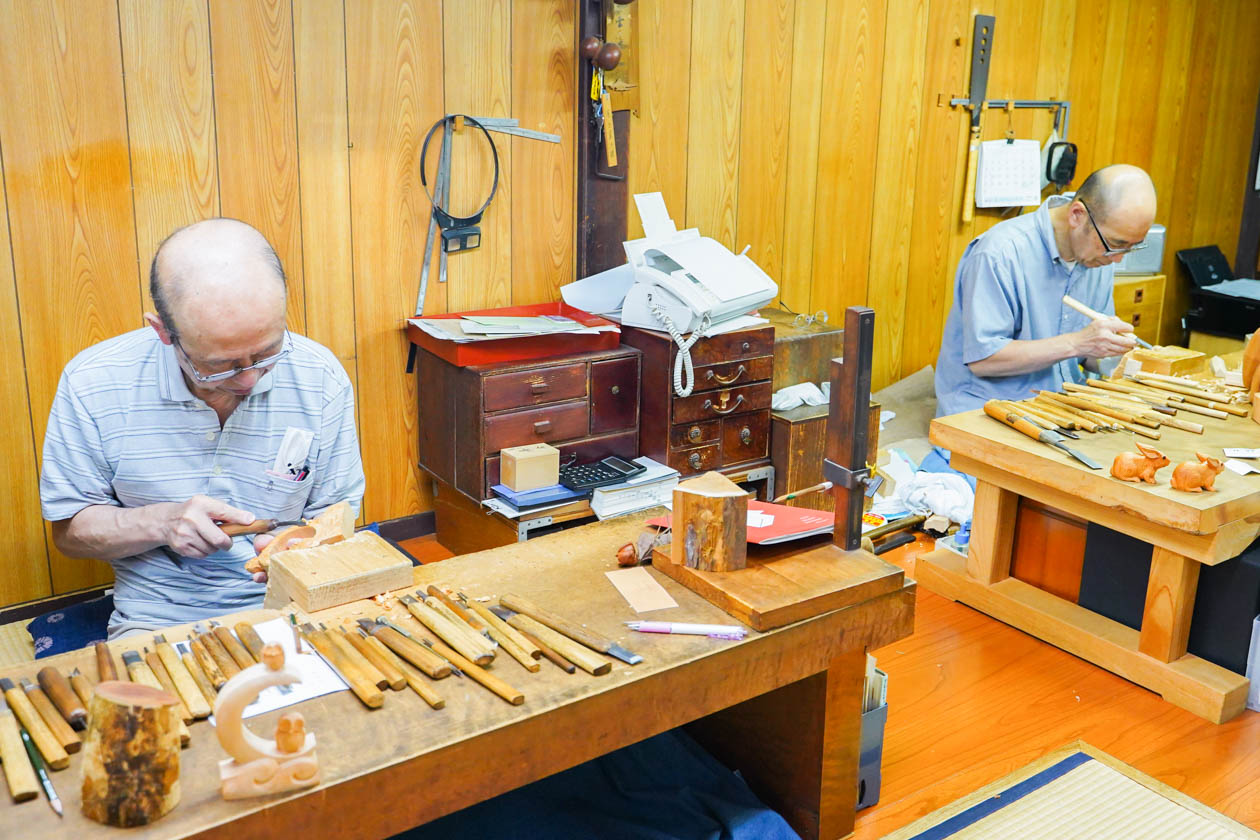 At the end of the Edo period, the first -generation Netsujin sculptor, Ryojin Matsuda (Sukina), using the characteristic of white and red (side material and heart material), which has the characteristic of the best wood, is a simple modeling that does not color. It seems that the first place one sword sculpture was enhanced.
The characteristic of the yew tree is that the center is brown and the surroundings are slightly brighter. Taking advantage of the characteristics of this belt, various expressions are possible, such as white "calf sparrow", only partially white brooch, and "frogs return (frog)" with white frogs on brown money. I am.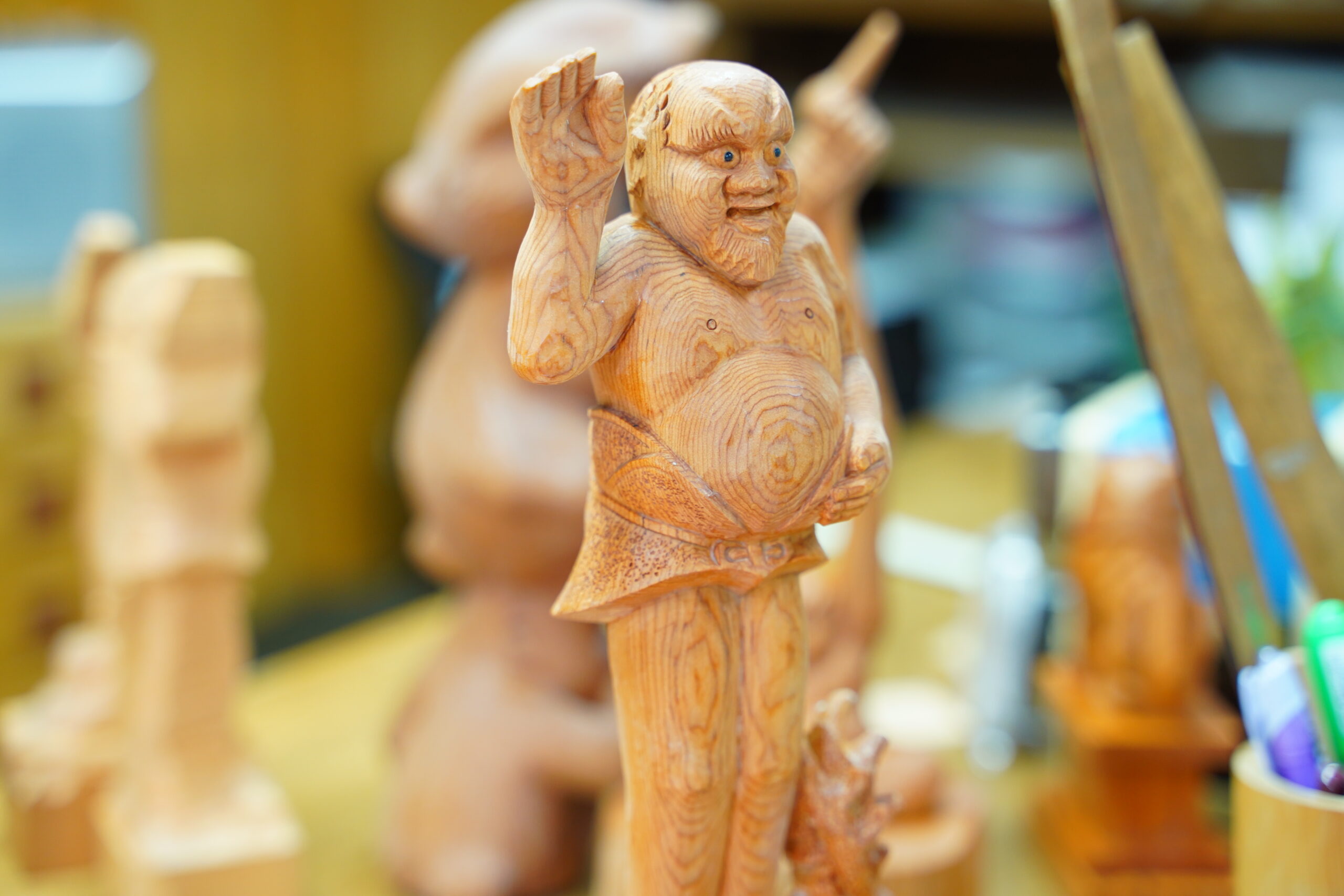 "Every year is one year," said Tsuda. The detailed annual rings are floating with a beautiful pattern, and they quietly tell how good the used trees were.
The sculptures lined up on the workbench. It is said that the sculpted sword used when performing a sculpture is more than 30 types, such as round swords, flat swords, and triangular swords, and the wisdom and skills of craftsmen will be selected and carved.
At first, be rough and bold. Gradually thinner and careful. It is said that the hand -playing unique to craftsmanship was worked with his father, Ryozada Tsuda, and acquired over the years.
While saying, "If the carvant is different, the atmosphere of the thing that can be completed will change." That's why it's just a crafts with the creator's soul.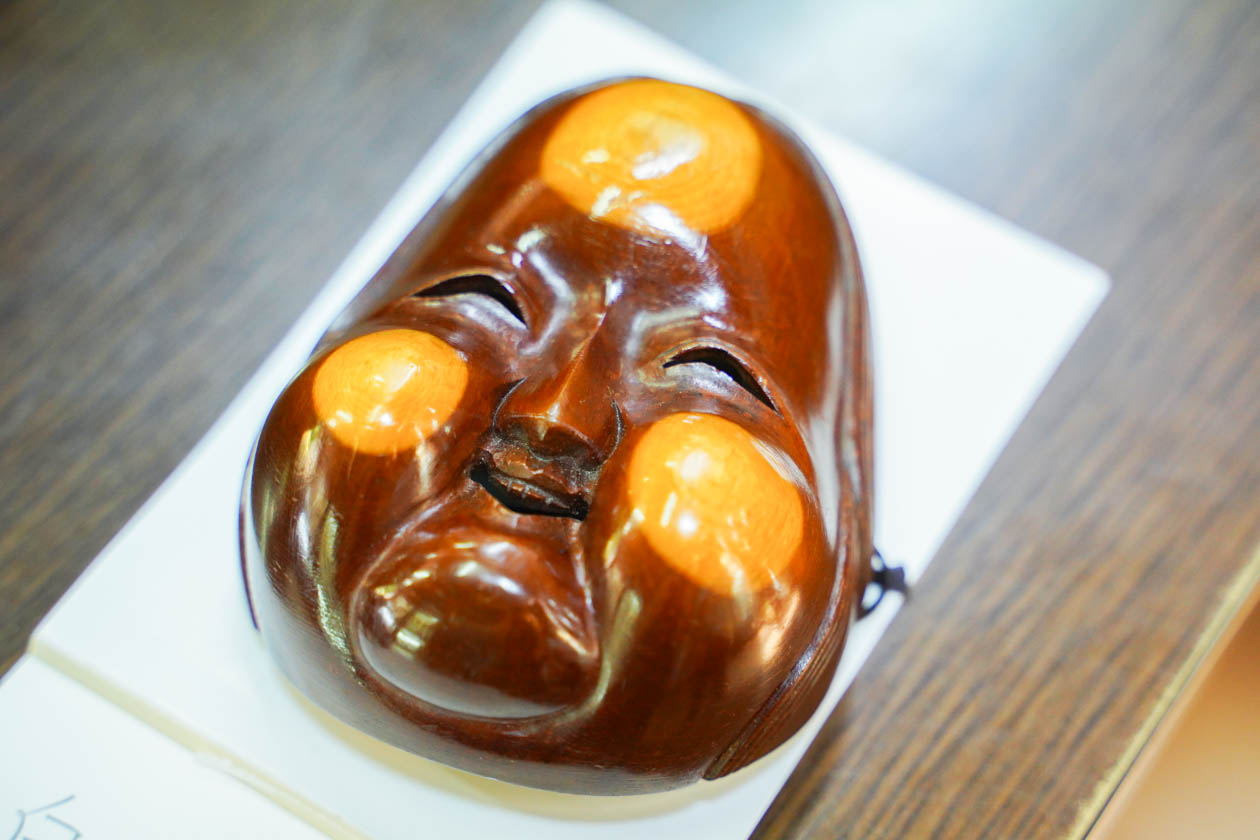 In order to prevent glossy and hands, the first place one -sword carvings apply only white wax to the finish, but it seems unusual among car sculptures throughout Japan to make the wood grain beautifully. 。 Therefore, it is also a unique feature of this first -ranked one -handed sculpture that the tree grows deeply and gloss every year and enjoys aging.
"Recently, there are fewer carvings, but I would like many people to know what the best of this first -ranked sword carving."
Tsuda Sculpture's first -ranked one -sword carving productThe Gifts Shop Online StoreBut you can buy it.
There are lovely items with different facial expressions. By all means, please try to find yourself.