SHIRAYURI KOBO (Takayama City)

"Shirayuri Kobo", located in Kokufu-cho, Takayama City, is a workshop that produces wooden toys made of solid wood and custom-made wooden furniture.
A representative wooden toy is "Tsumibobo," which is also available at THE GIFTS SHOP.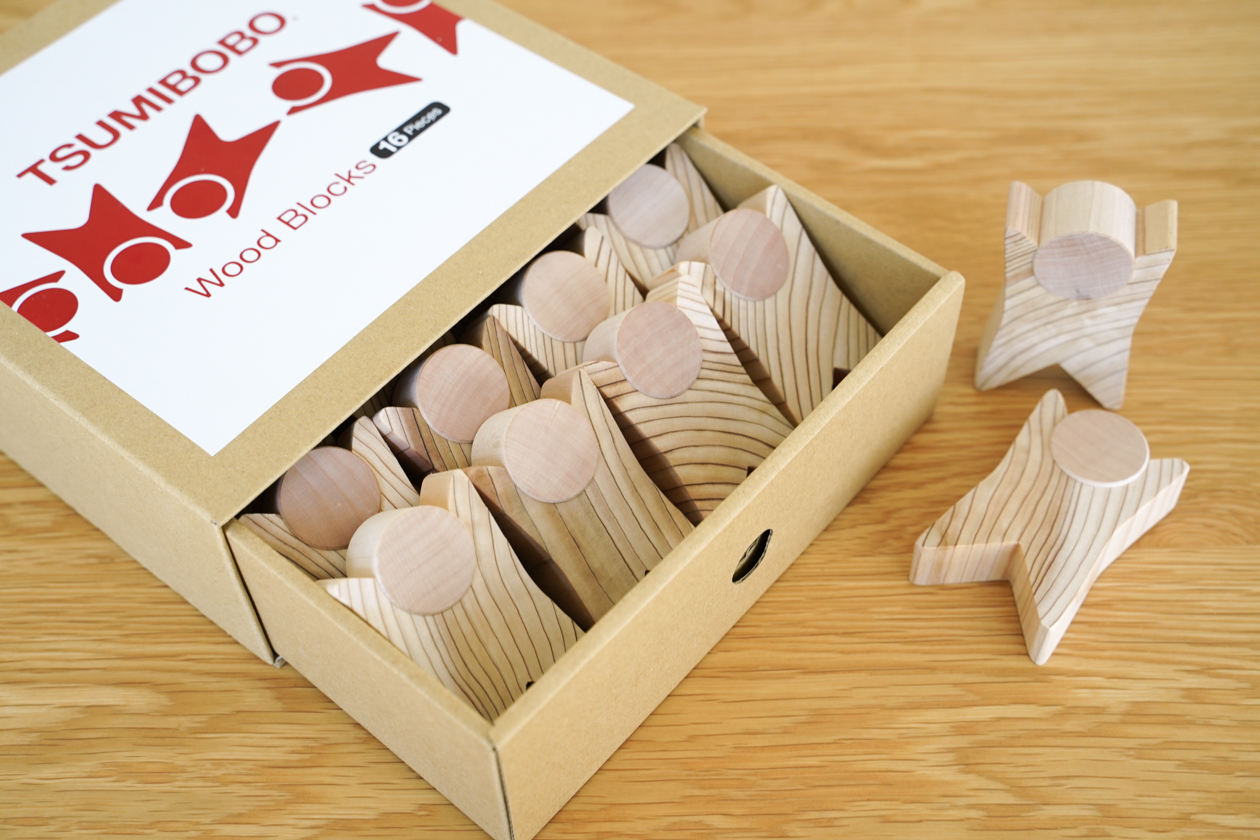 These cute building blocks are based on the motif of "Sarubobo," a doll known as a souvenir from Hida Takayama, but how was this "Tsumibobo" created?

We met Nozomu Ueno, the second generation of Shirayuri Kobo and the inventor of "tsumibobo," and asked him about it.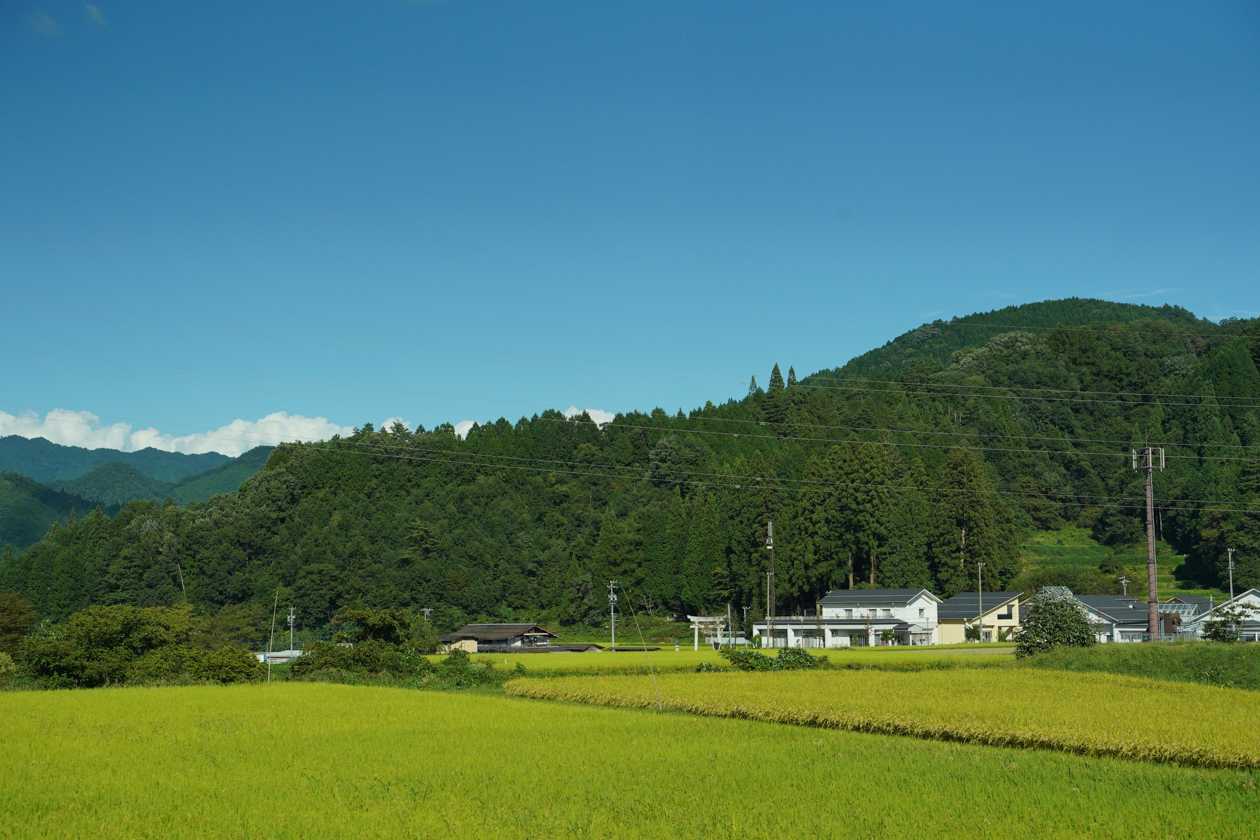 About 20 minutes to run a car from Mitaka Takayama City. I arrived at the other side of the palm of the palm rice field.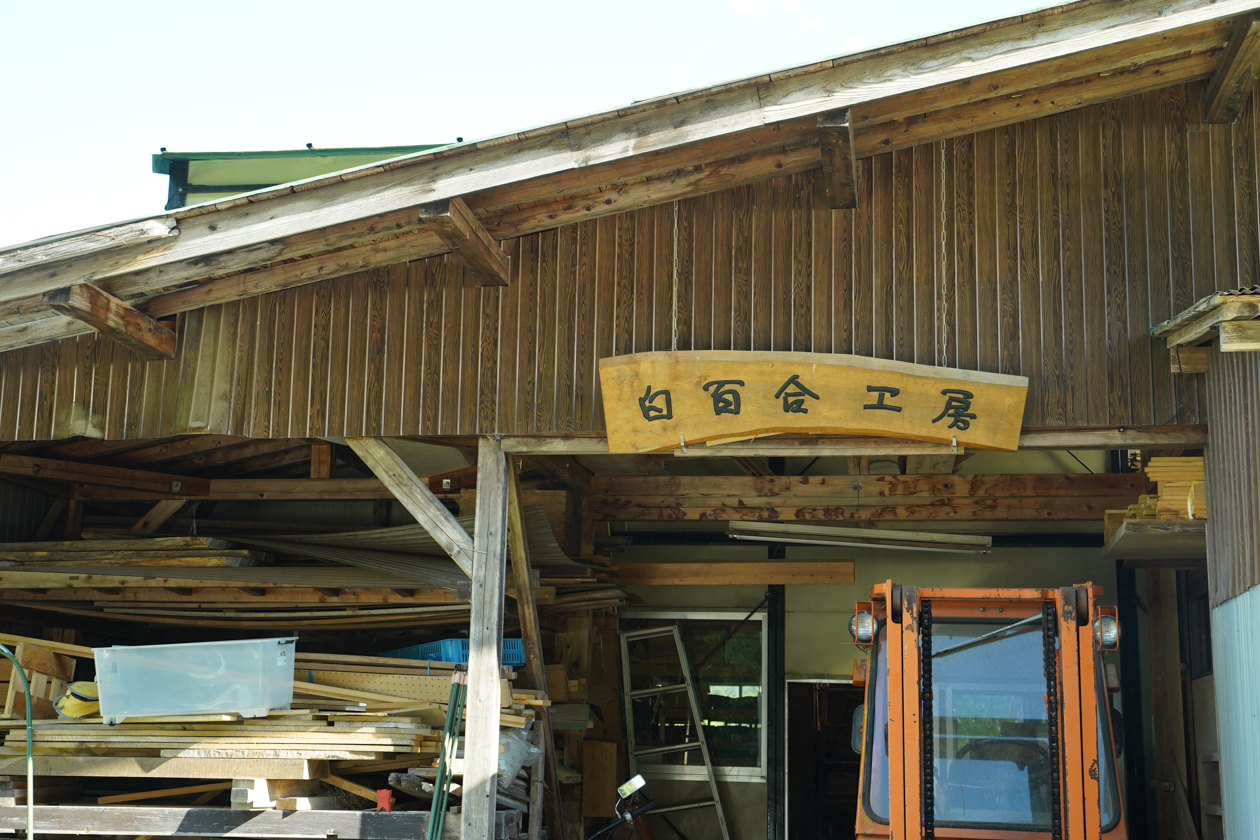 A signboard written as "White Hikari Studio" with a character with a taste. The landed wood is loaded around the workshop.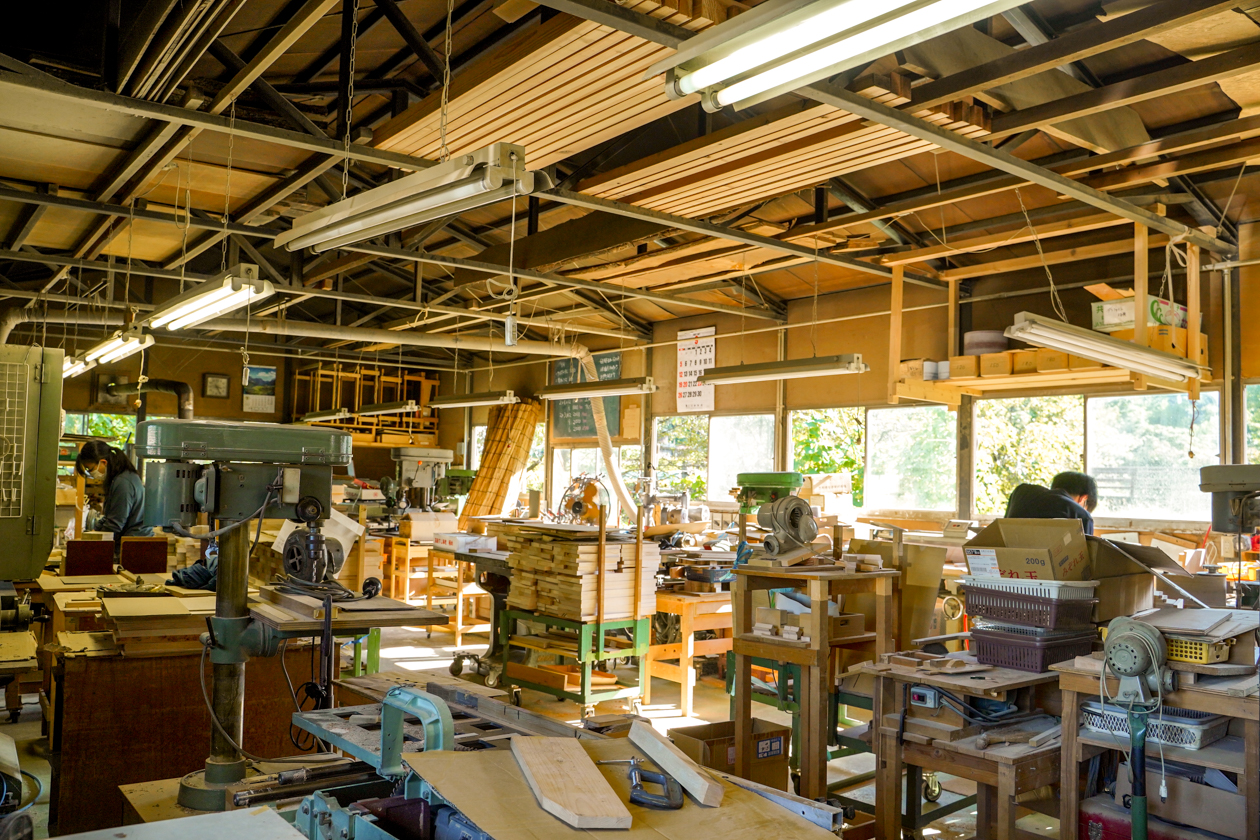 In the spacious studio, young craftsmans were silently making furniture. This woodworking fabrication founded as "White Lily Industry" in 1982 in Hida land in 1982 was changed to "White Hikari Studio" in 2000. Currently, it seems that ten-teded wood is dealt with, such as beech, hao, nara and maple.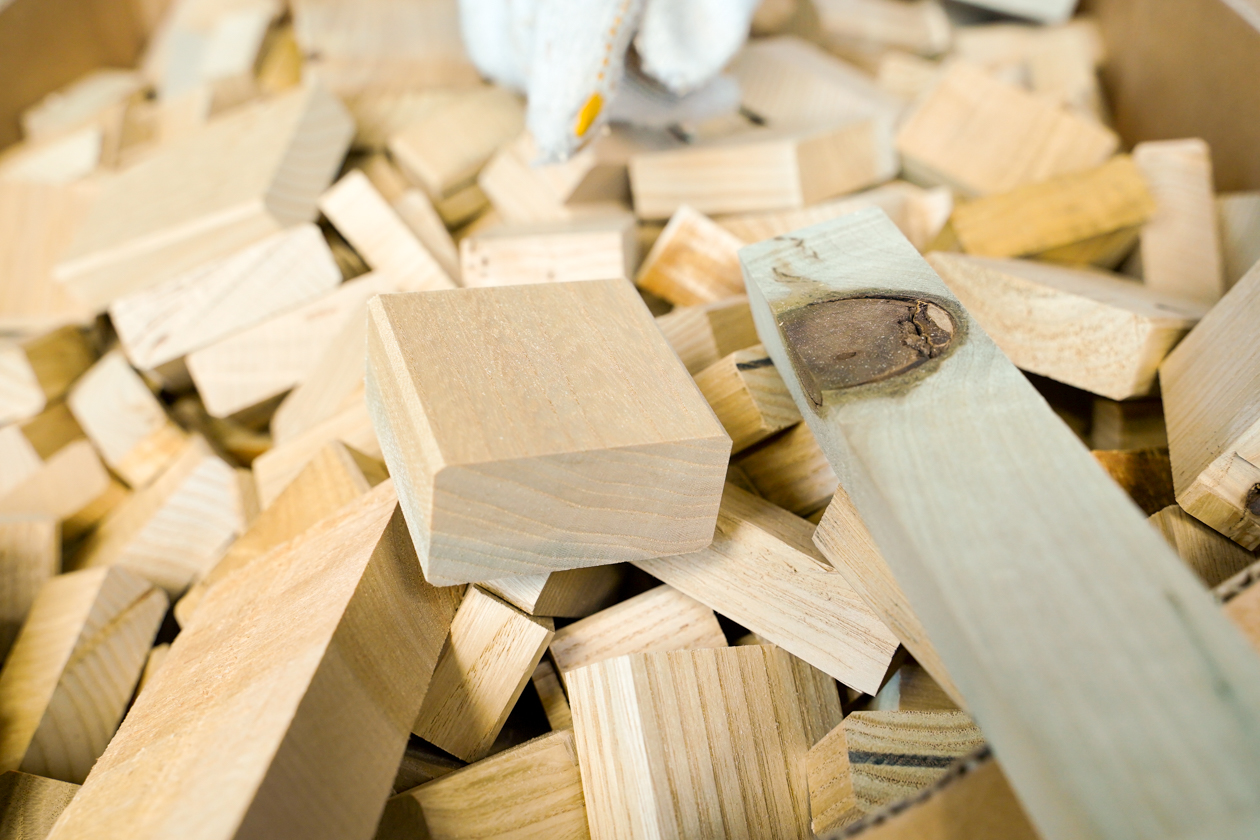 Some of the cardboards placed in the entrance are piled up with various colors and wood grain.
"Hida has a lot of tight trees, because the growth of the tree is slower in winter, so there are a lot of trees. It has been made. Kiri has been used for the drainage effect and sucks moisture, and it has been used by the coffin, and a hard and intensity tge is a comb (dust), a slightly soft and easy-to-engrave scissor. It was used to the sword and the sword. It is just an appropriate place. "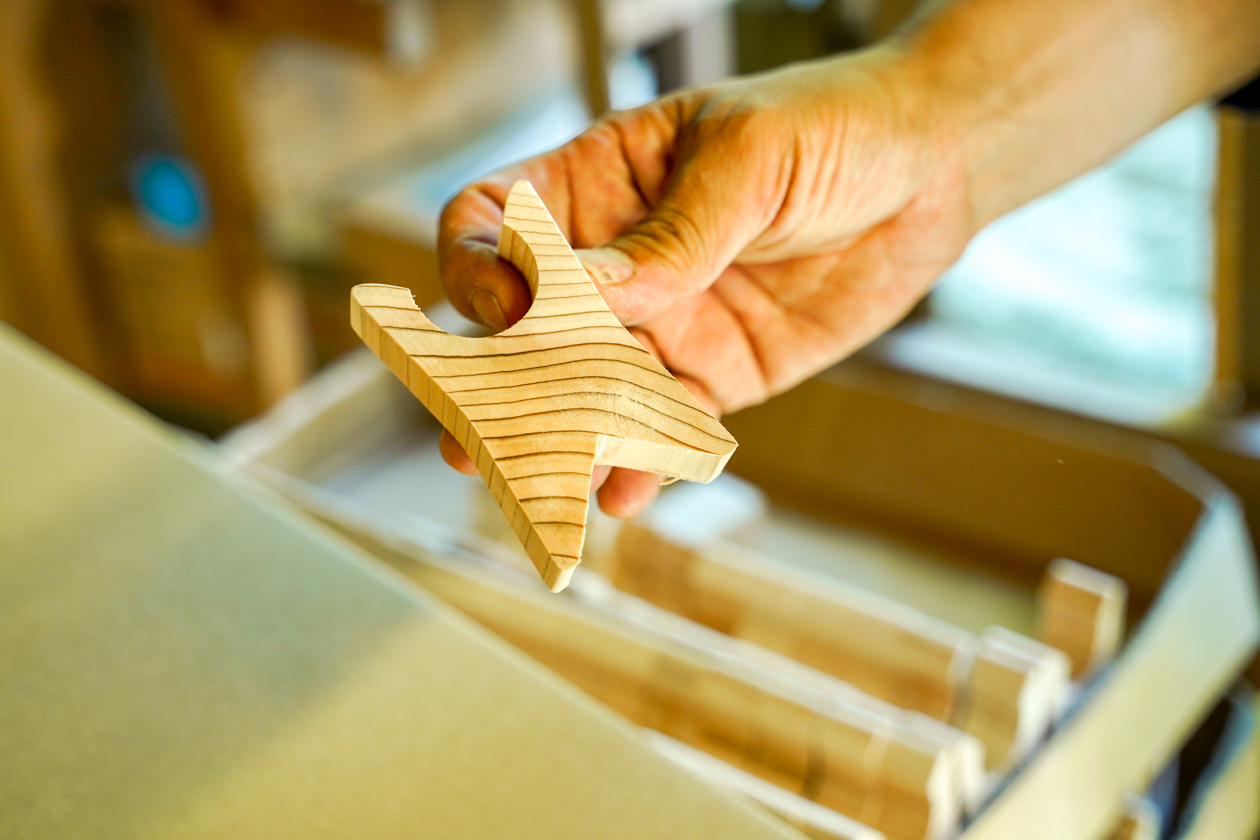 It is used as a torso of Tsukibo, Gifu, Gifu Prefecture, Gifu-gun. The striped color is thin and the large part is the summer eyes, thick and narrow parts are called winter. Trees grow early in summer and grow slowly in cold winter, so such an annual ring is born.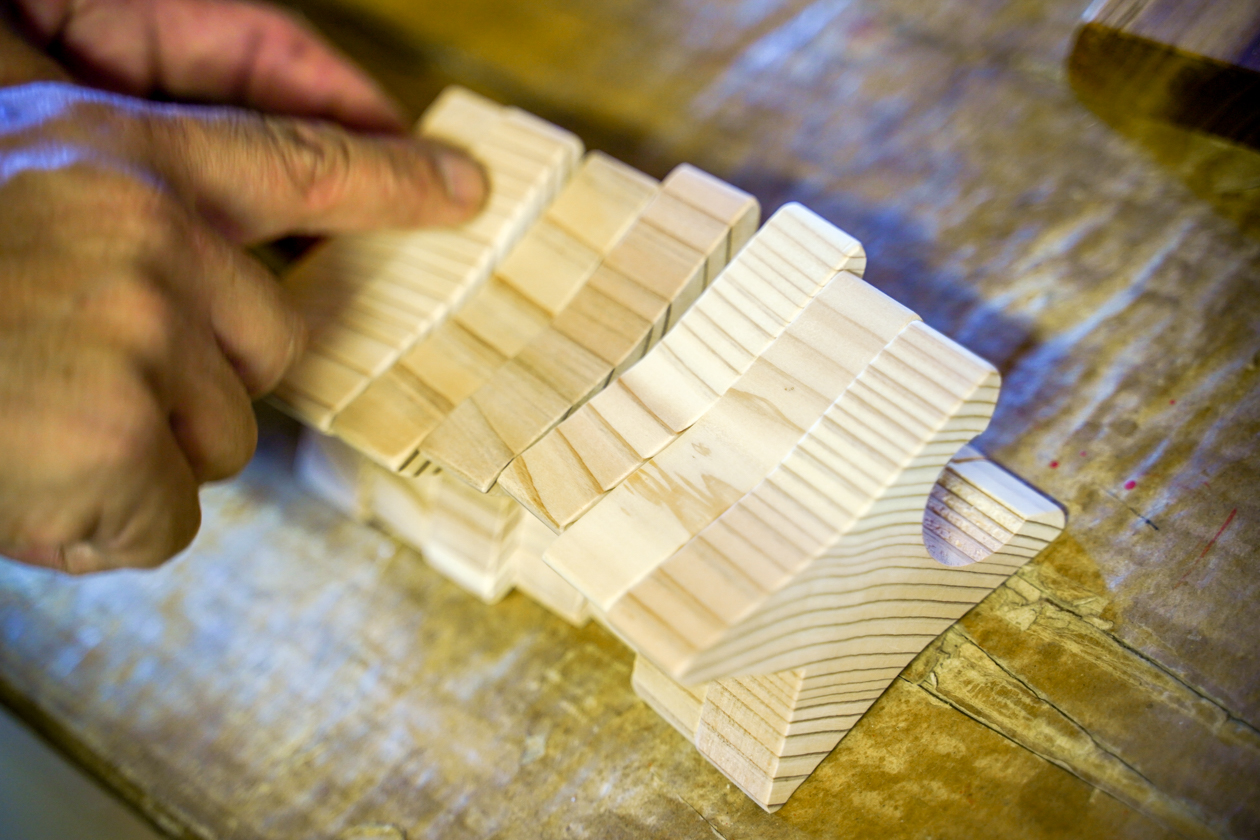 "Normally, when making a wooden product, the tree is vertically and made a board, so it should be this way to appear in the wood grain, but the tree is a part of the torso to see the tree so that the annual ring can be seen. I'm making it. "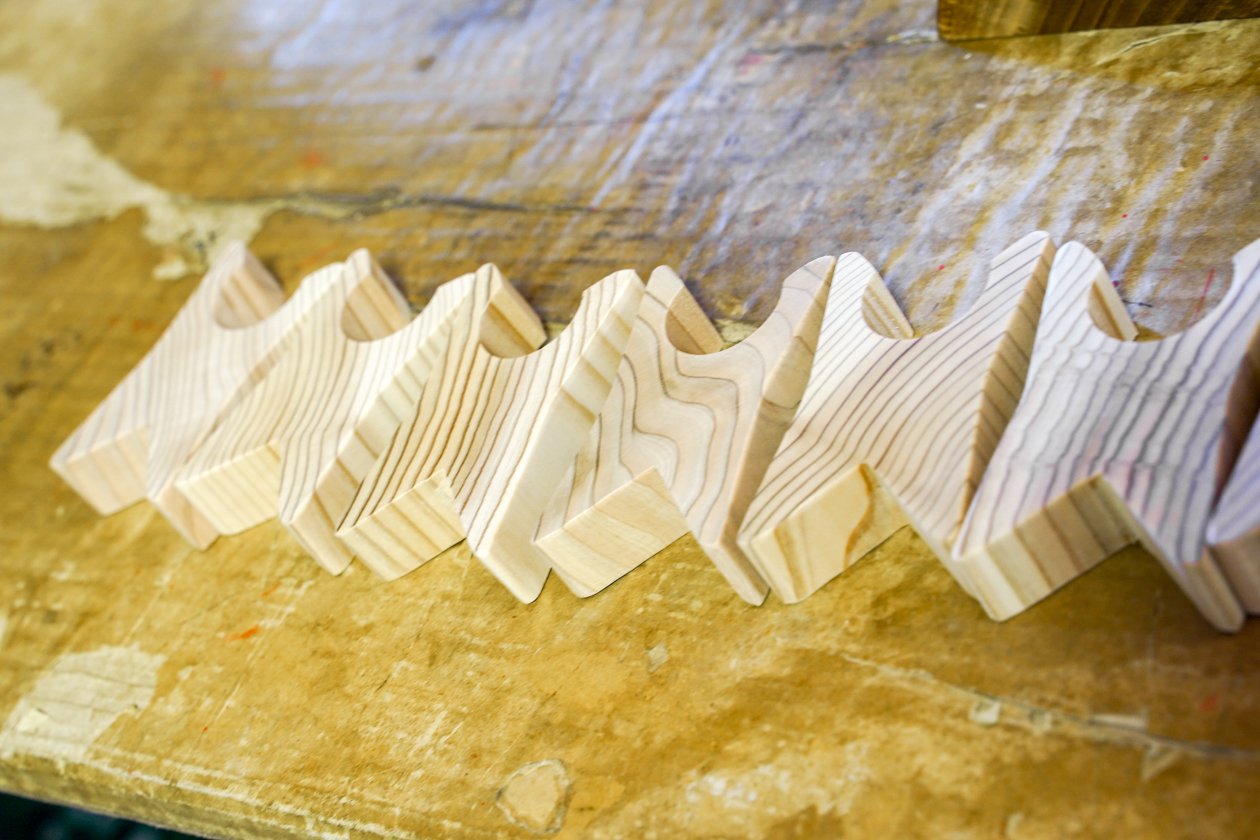 Well, the torso is clearly appearing like a stripe pattern. Even in the same cedar, the year of the year is completely different depending on how you grow up. If you think one of these streaks represents a year of one year of the tree, you will be very loved. I wonder if it was a cedar that grew up in any place.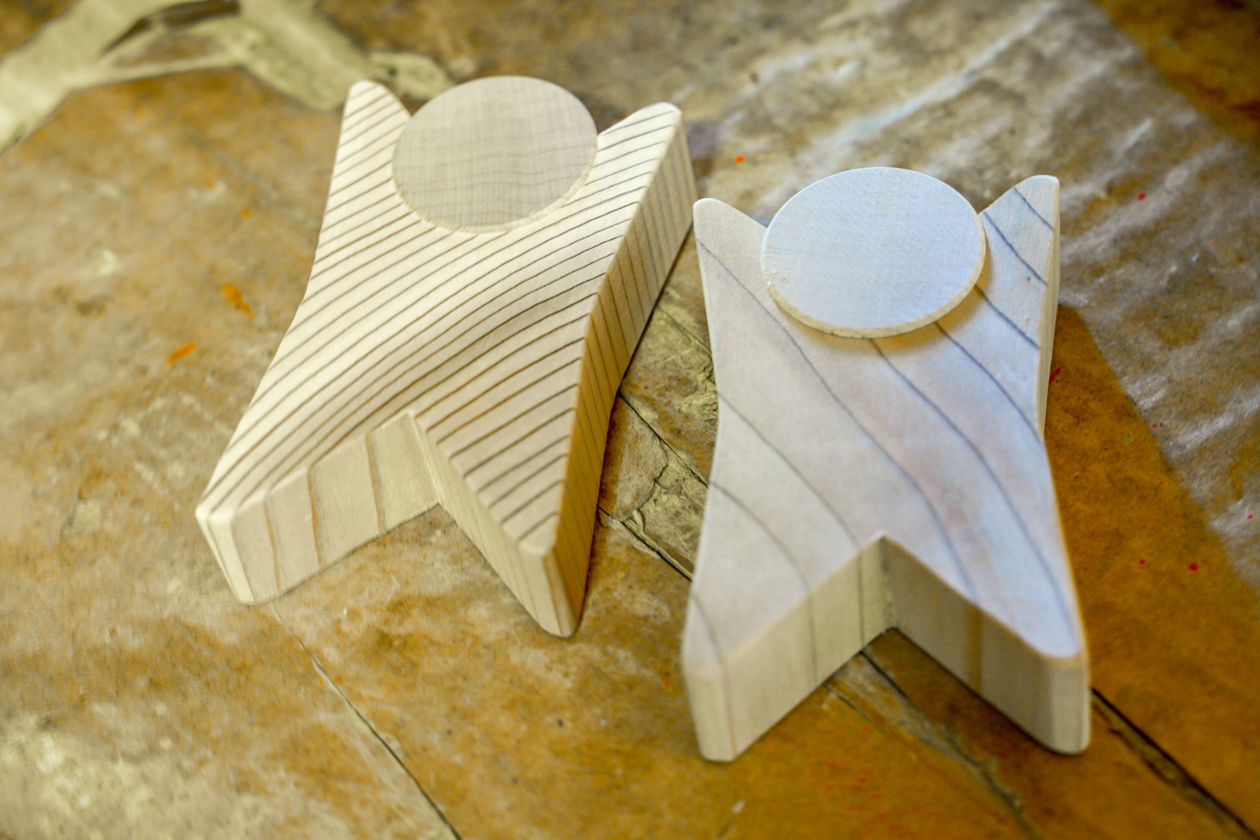 By the way, Hida's maple is used for the head part. "The torso is a light cedar, the head is also used for a chair and a heavy maple, and the balance of the head and the weight of the torso will be spared. For example, the reverse standing It can be piled up obliquely. "
Actually, many ideas and ideas have been stuck in Tsukobo!
"Well then, let's sit for a moment and talk about it, and I will follow Mr. Ueno who walks and it's going to Ueno ....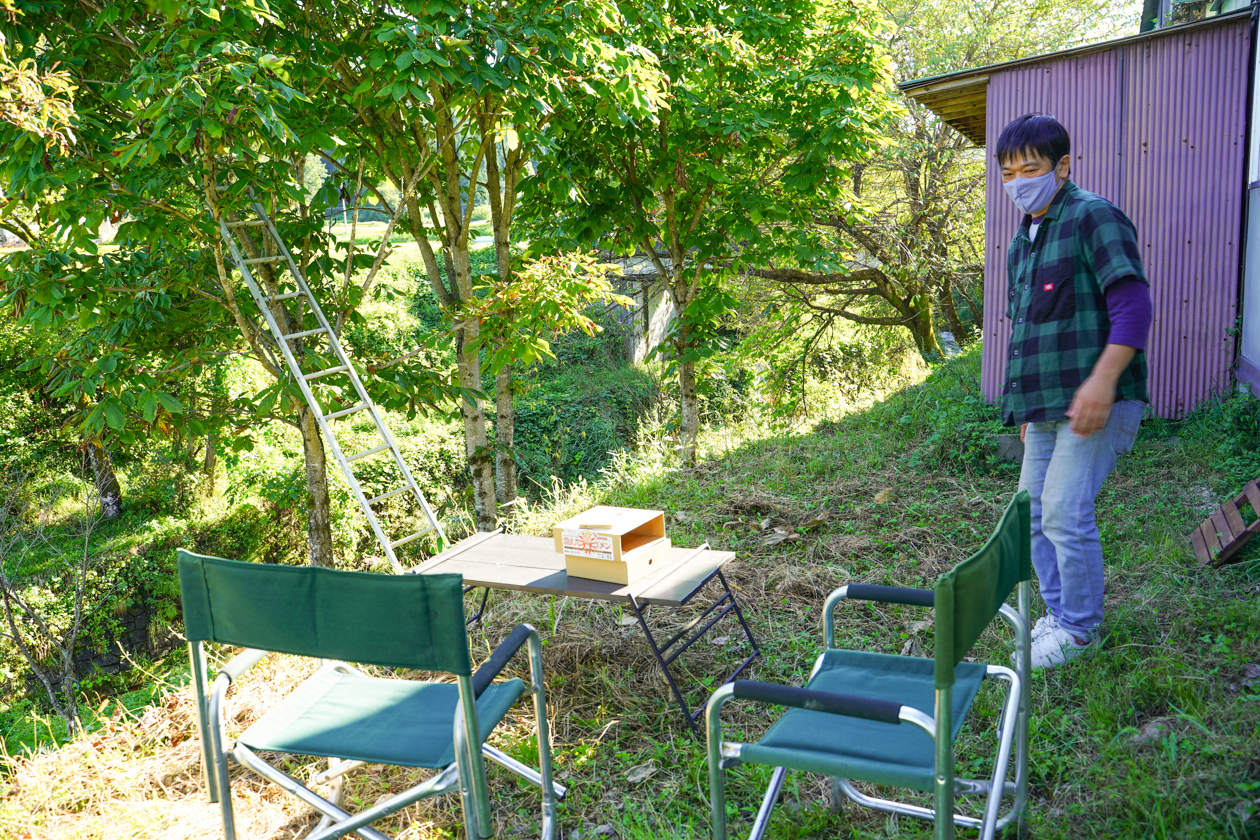 What an open sitting room is ...! (Lol)
"Well, I'm relaxing here in a break time. You can read a book with hammock." While feeling natural in such a place, you have been making things.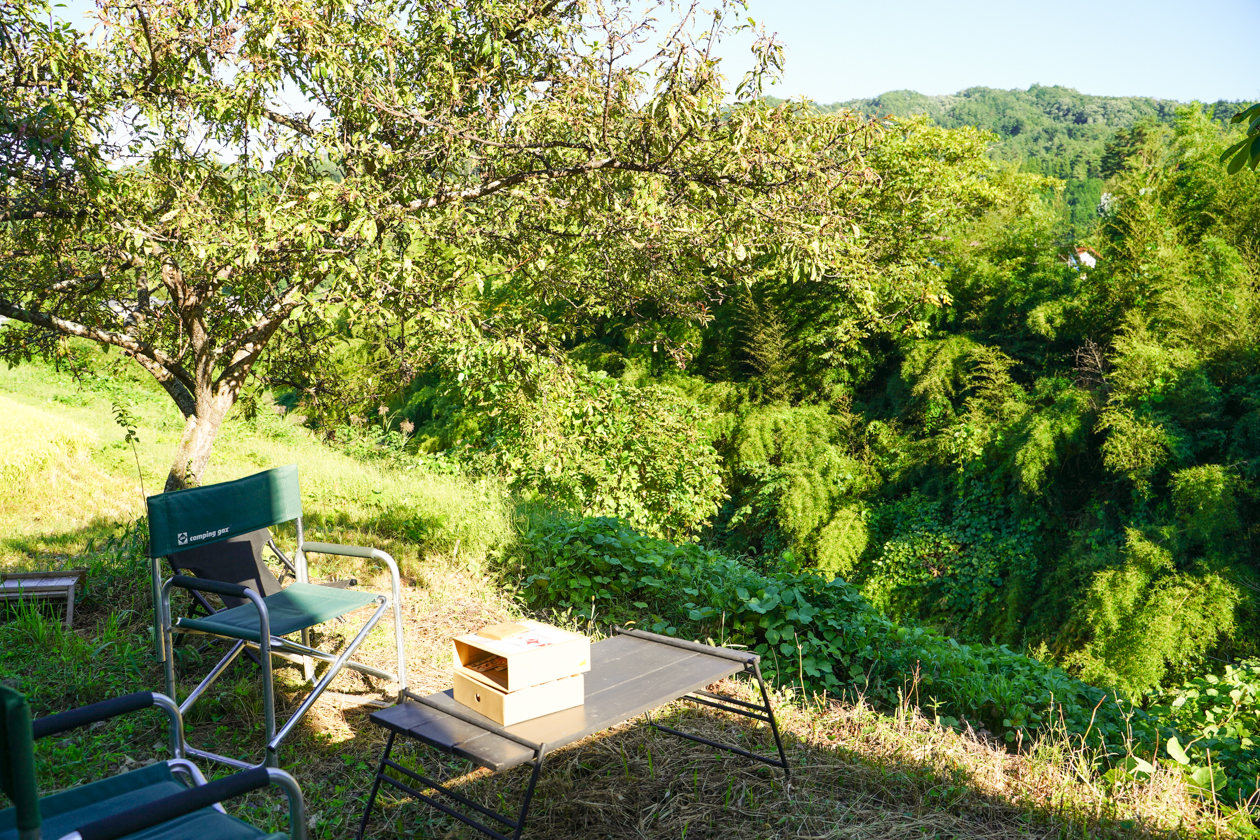 "Tsukubo-born The reason for the birth of" Gifu Prefectural Forest Culture Academy "in Mikan City. Hearing the lecture of Tada Chihiro, the director of Tokyo Tomo Museum of Art, is the self-sufficiency of Japanese wooden toys Knowing that the rate is only less than 5%, then I thought that I would like to make a Japanese original tree toy. "
In addition, when I studied about trees in the group, Japanese forests are also learned about the current situation called "green desert" because they are not cleaned. "There are many conifers in the mountains of Japan and have long been used as a building material. However, it is often cheap even if you grow trees, but it will be left without getting in the mountains There is an increase. So, by making a toy using both the Hirowaki maple and coniferous cedar, I think that it would be interested in such trees, forests, forests, and mountains through the wooden toy "I'm sorry.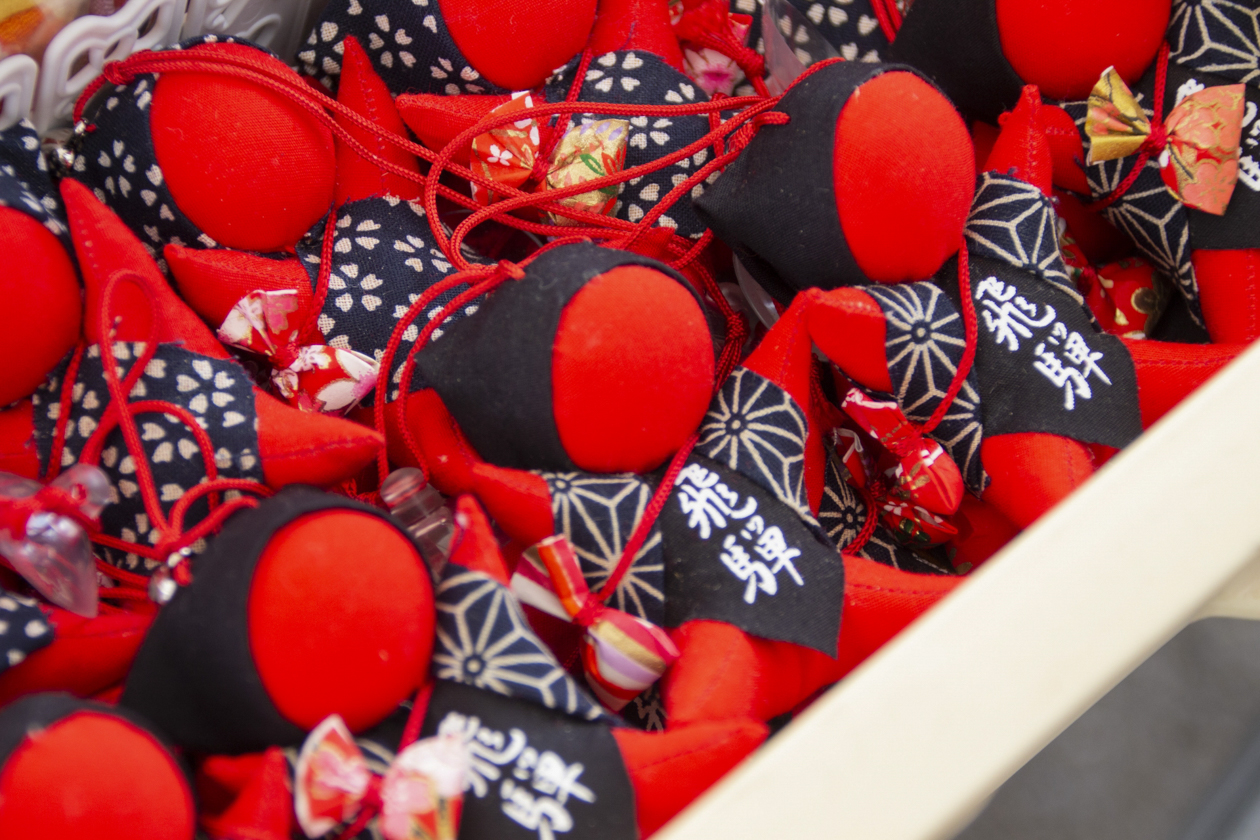 It was focused on "Sarobobo" that is familiar as a souvenir of Hida Takayama, but the origin of the Sarubobo is theory, but it was a beautifully poor "Hida country" with a wish that the baby is grew well It was a doll, and it was also a bad doll that is a motif of the monkey baby to the motif, as the disaster disappears.
"I think it is good to be made with the thoughts that children want to grow up."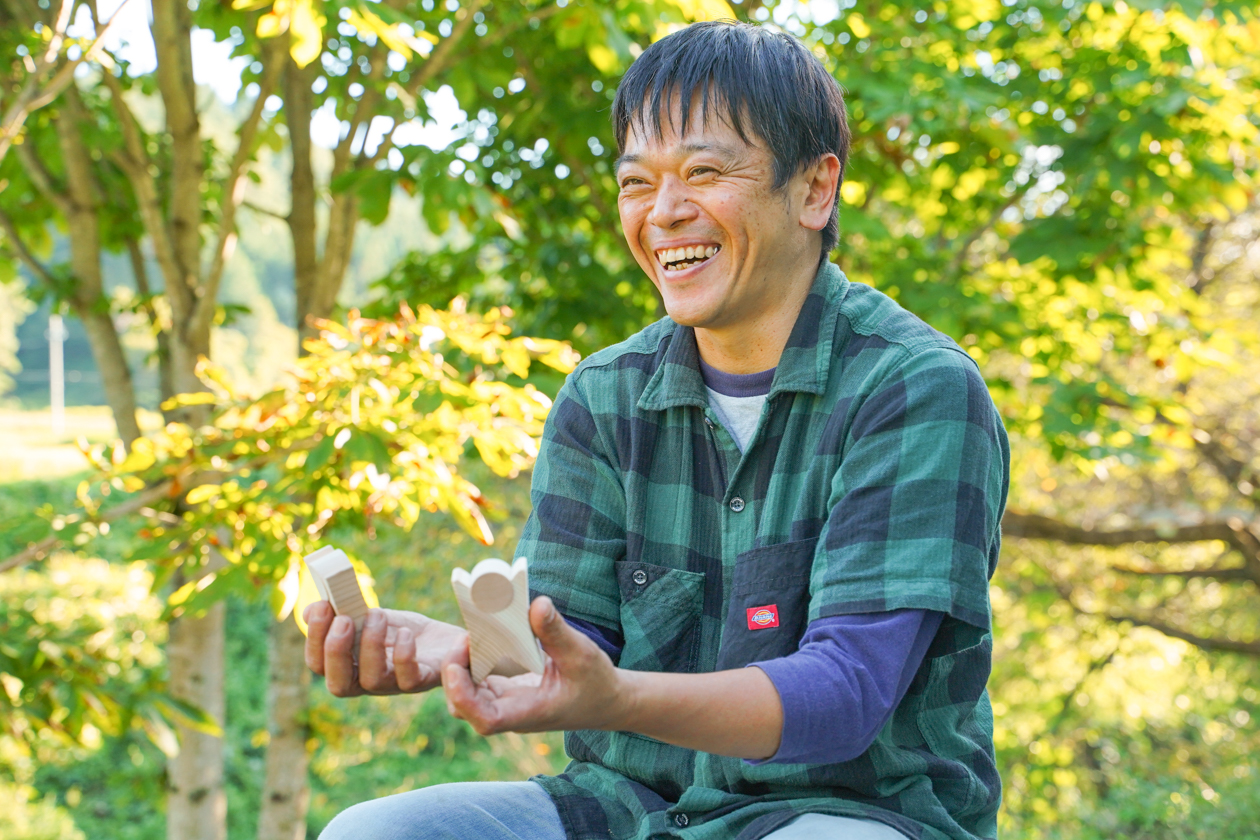 Repeating the trial production many times, it was actually playing with children in the nursery school, and it seems to have improved while incorporating advice for children and nursery students. "Not only my thoughts, but everyone's ideas gathered and it is a toy." Completed in 2011 and started sales in the next year, 2013 won the best award for "Takayama City New Souvenir Products". In the same yearGood Toy 2013Also selected.
"Tsukibo can train the nervousness of your fingertips by loading while balancing, and you can foster creation power by making something. Anyway, it's best to play actually ! Let's make a moment? "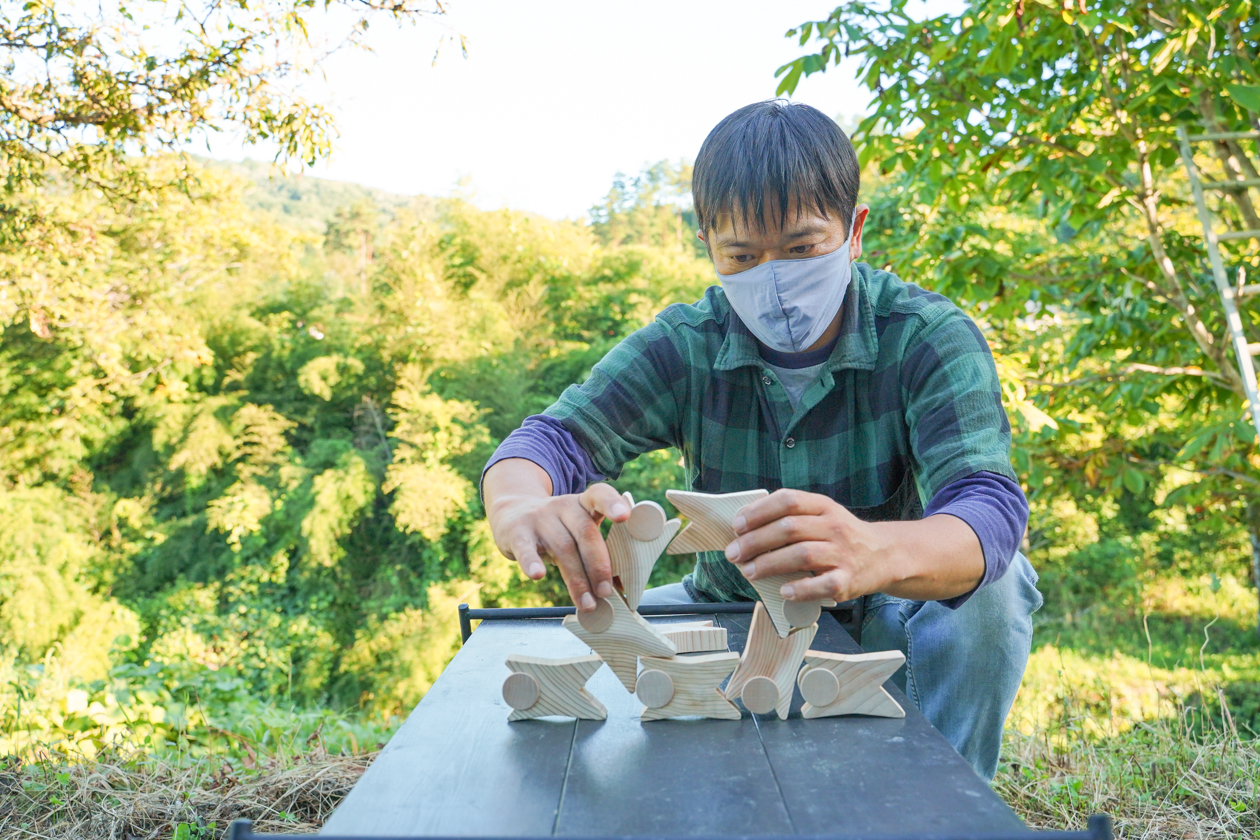 Mr. Ueno, who is the parent of Tsukibo Birth, is also the expression of the seriousness of the serious itself when actually stacking ...! It may break due to a slight balance difference, and it is more difficult than I thought.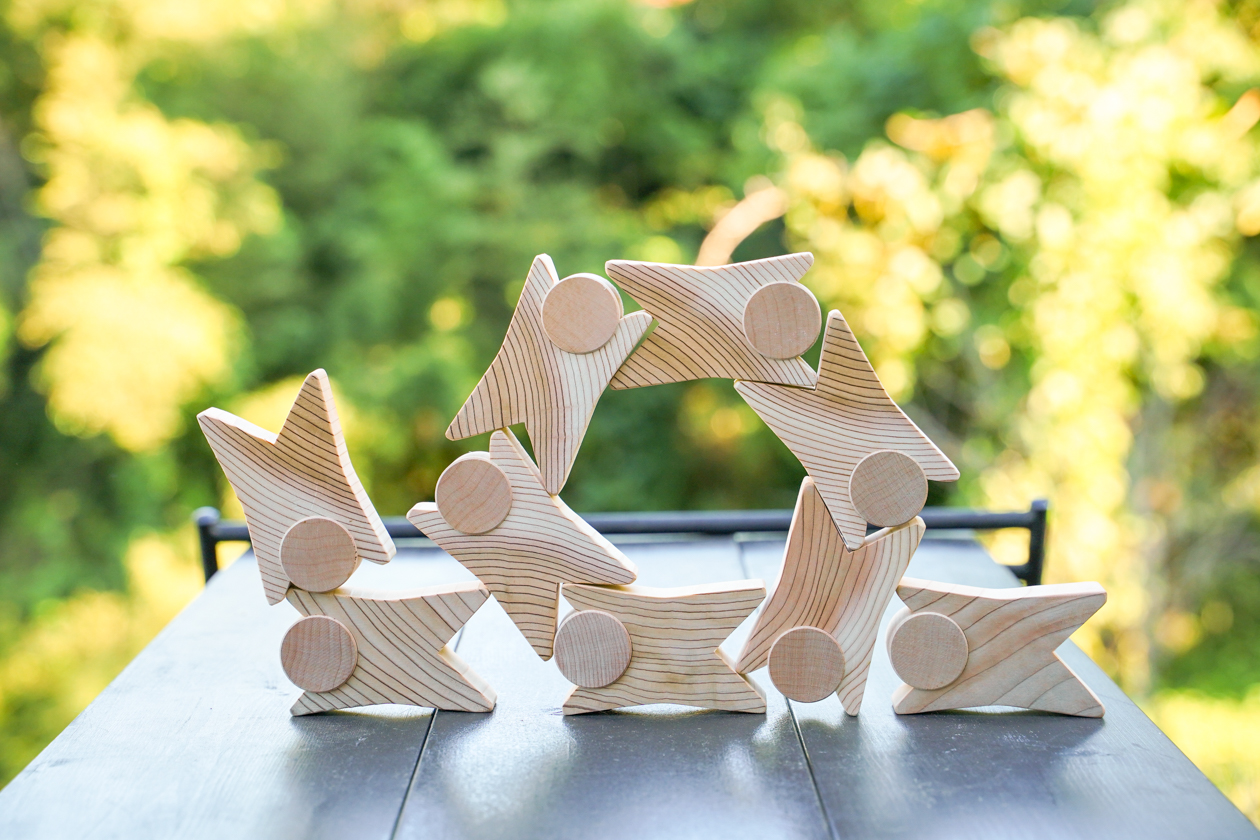 Completed safely! Well, do you know this?
Yes, it is "Snail"!
"If you hold a workshop, you can think about how children can build up and play with free ideas! There was also a child who made this."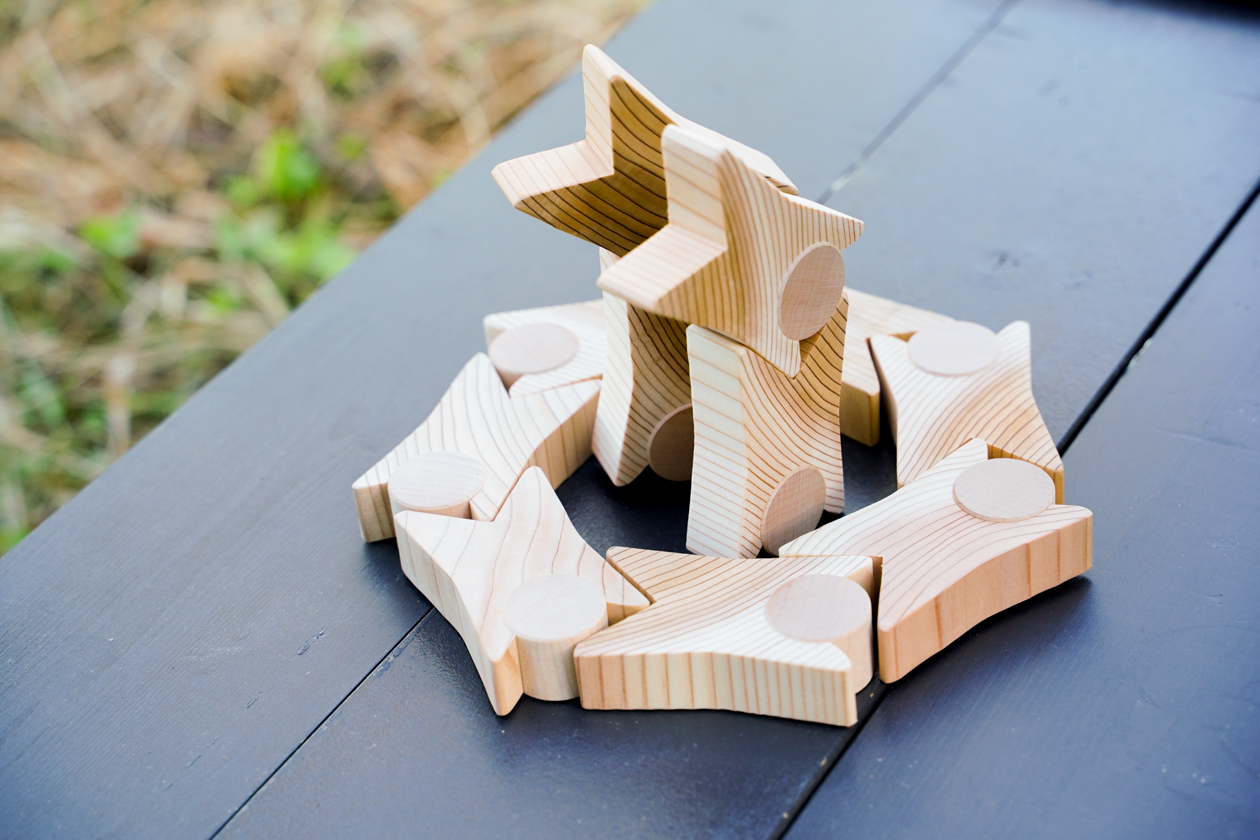 This is a swallow chicken that shifts from the nest. It has been reproduced well that I opened a big mouth and waiting for feeding.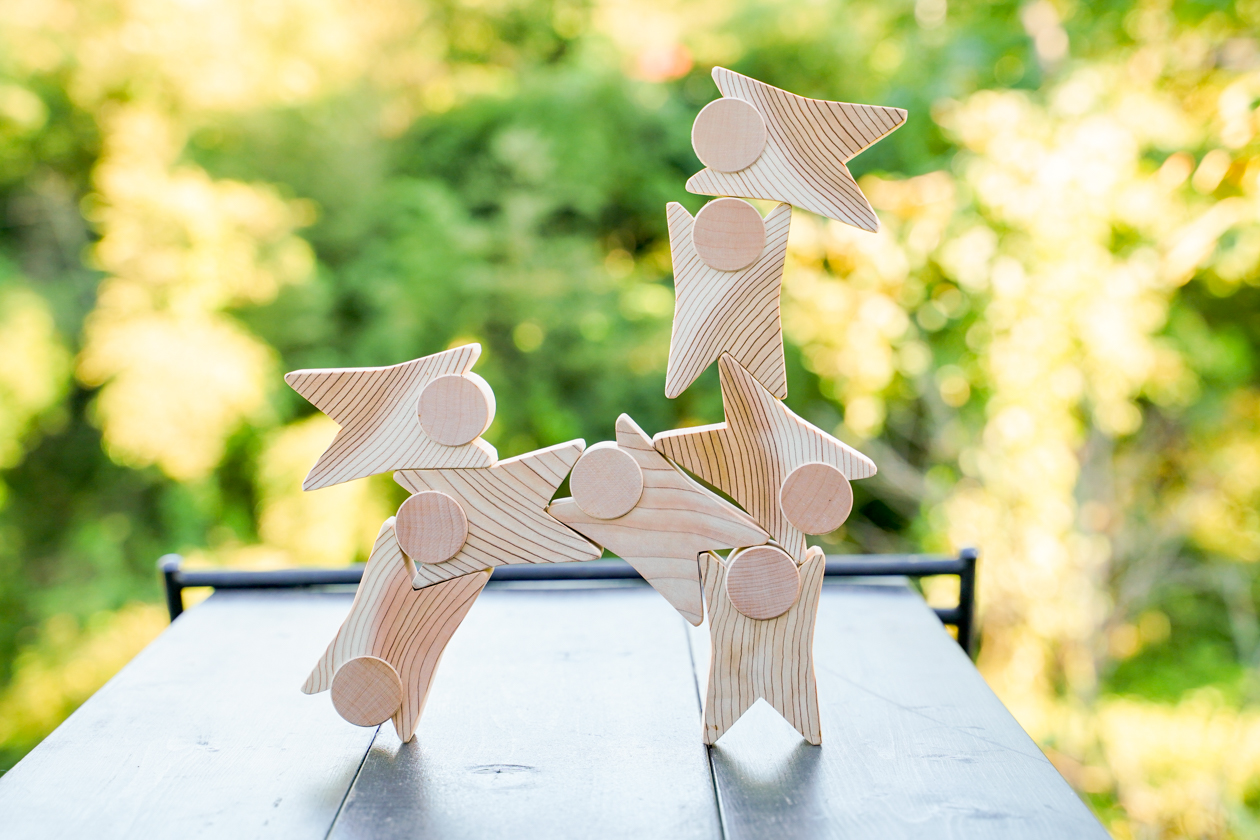 You can make a horse like this!
Tsukobo is exquisite calculated that the difference between the angle and the eye of the hand, the difference of the body of the fuselage, the difference in the weight of the torso and the head tree, and the degree of freedom of how to build up and combine. Because it is very high, you can create various forms like this!
Leaflets have some of them that can be made with Tsukibo. Koinobori, Asahi, Tokyo Tower, etc.
Here, the editorial department who came to the interview also challenges the totem pole with high difficulty ...! When you make a silence silence with full intensive power ....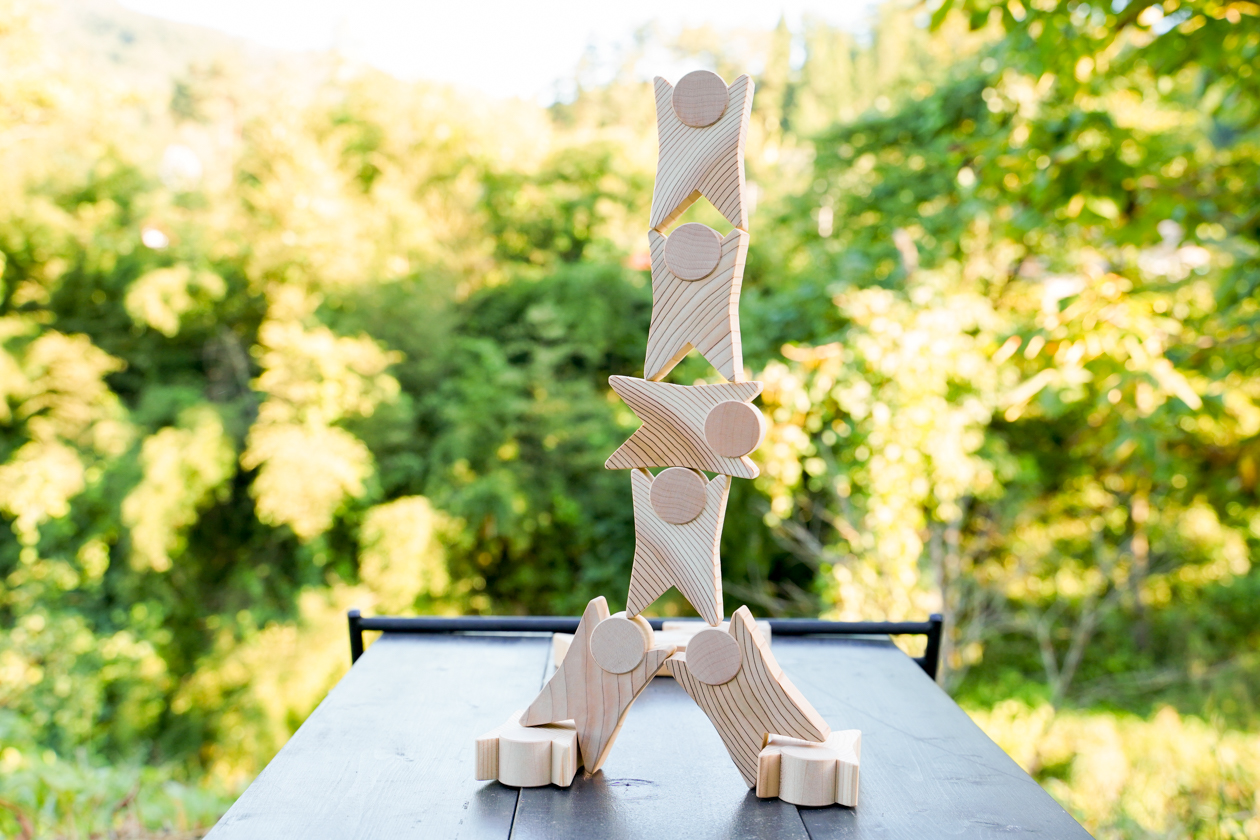 I was able to! ! ! I'm glad! !
When I actually experienced, I was able to experience the fun of playing with my childhood while feeling a pleasant trees, and I was able to experience a sense of achievement and joy when it was done.
Tsukobo-Bo 16 Box included 6,600 yen, 6 bodies (3 free and red) tax included 3,300 yen
Not only children but also adults are crazy and enjoyable wooden toys "Tsumbobo". Not only for giving birth celebrations and gifts to children, it is also recommended to enjoy with various generations of families and friends.
"Tsumbobo" is a THE GIFTS SHOP storefront, and can be purchased even with online stores!