Shinkougei (Takayama City)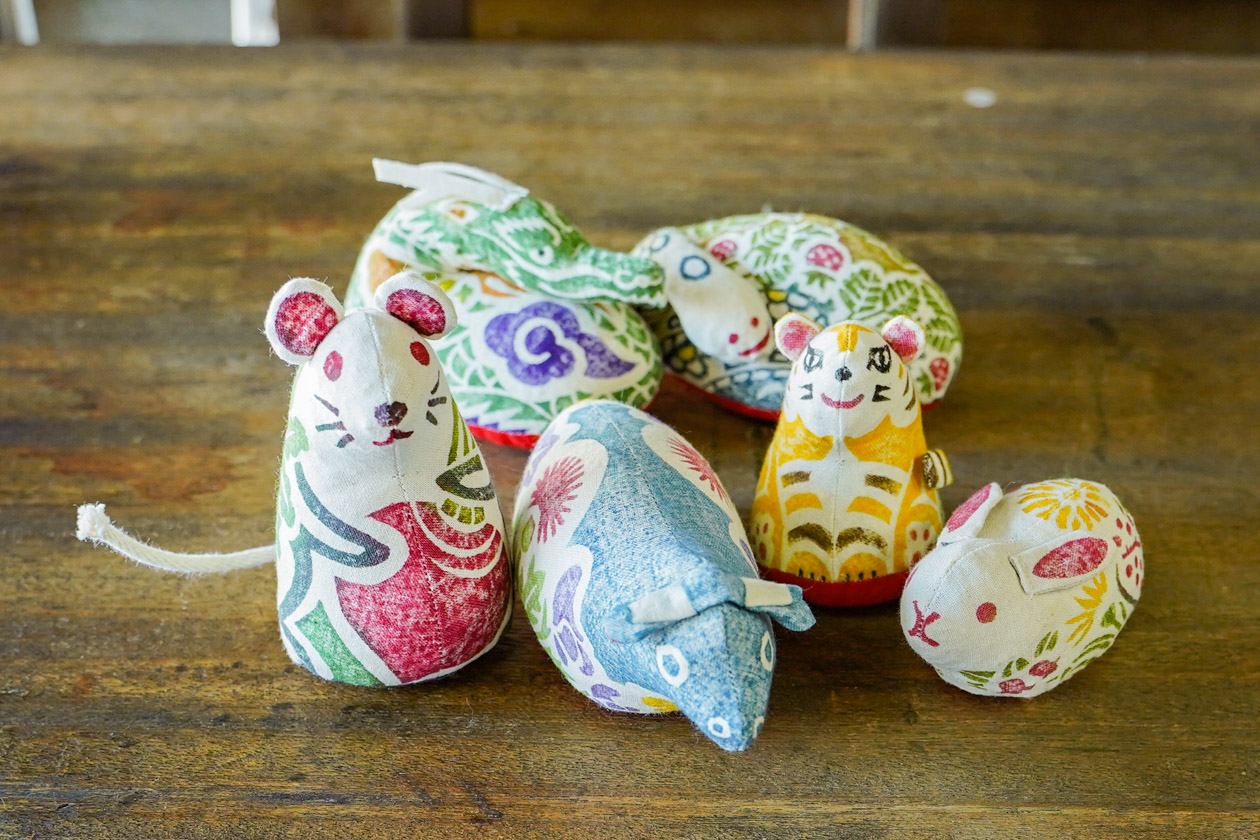 "Sinkogei", a woodblock studio that is located in Hida Takayama's old town, the northern region of Gifu. They are known for hand-dyed stuffed animals with wood-cut by their method. Every animal has a lovely face, a tiny-round form, and a warm color that attracts us.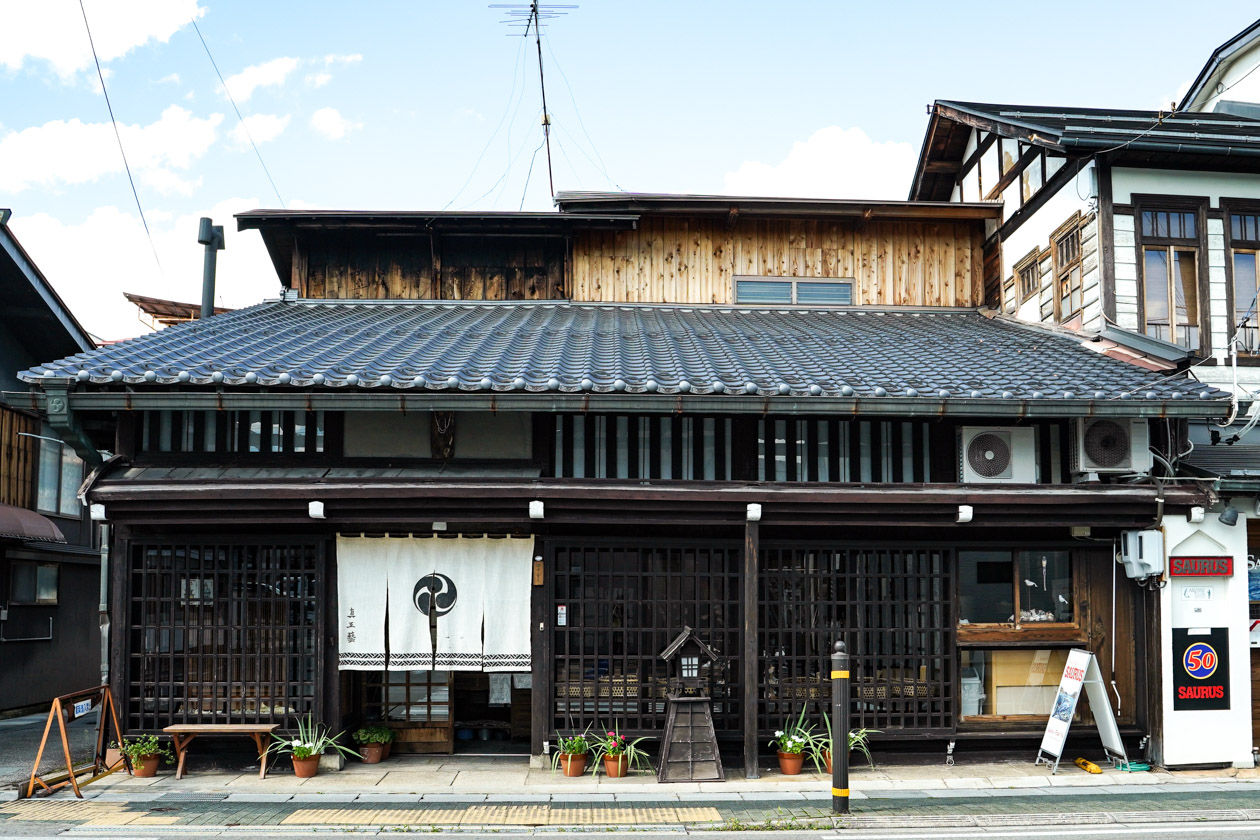 To explore how they hit on the idea of these animals that are popular items at THE GIFT SHOP and Gifu Hall, we visited them and talked to Hiroko Tanaka, whose father-in-law is a founder, and her husband is a second generation.


▶ Original goods started from woodblock plate
Sinkogei, founded in 1972, originally worked on architectural design. One day they made a wood print plate by a request for a new shop design and product from a souvenir shop in Takayama city. Since then, they have made products using woodblock. 
"My father-in-law was a member of the city exhibition, and he had a profound knowledge of art. At that time, he was selling wood prints with a picture that he sketched over the country," said Hiroko.

The artwork showed us the landscape of the four seasons, events, and activities of living.These plates are still produced and popular among foreigners seeking something Japanese.
▶The woodblock print animals that reflect nature and culture of Hida Takayama
Her father-in-law and mother-in-law, who was dyer, tried to print cloth instead of paper by engraving. The stuffed toys were the result of their effort.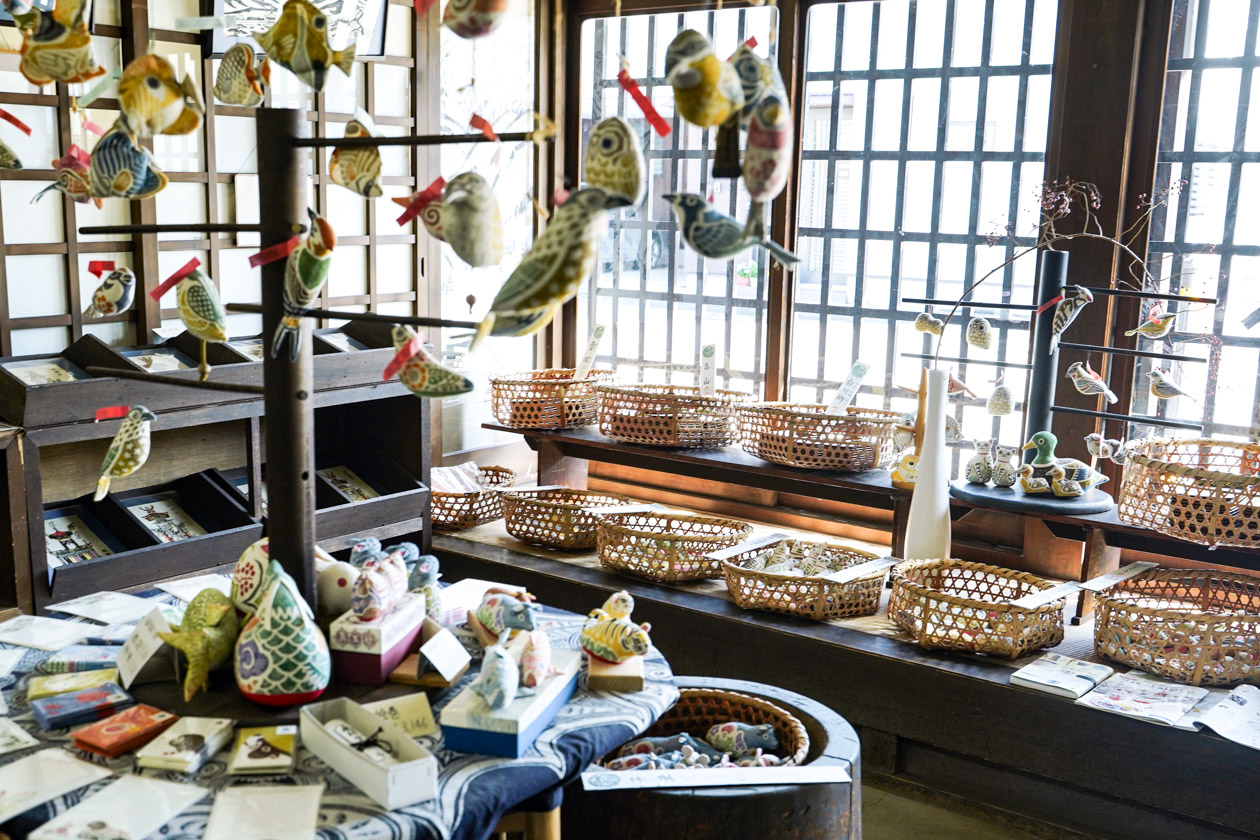 In Hida Takayama, we can enjoy the changing season: early snowy spring is the time of Japanese butterbur and Takayama san-no festival, which is celebrated with 12 beautiful decorated floats. After the rainy season, the climbing season starts at Ontake, Norikura, Yarigatake mountains, etc... At the end of summer, fall vegetables are gradually lined up in "Asaichi", a morning market, in front of Takayama Jinya. Leaves of the maiden tree cover the precinct of Kokubun-Ji temple, and then winter comes. 
The stuffed animals were born in this environment with rich nature and traditional beauty.

Now there are many types of stuffed toys, but the first ones made were pheasants and horses.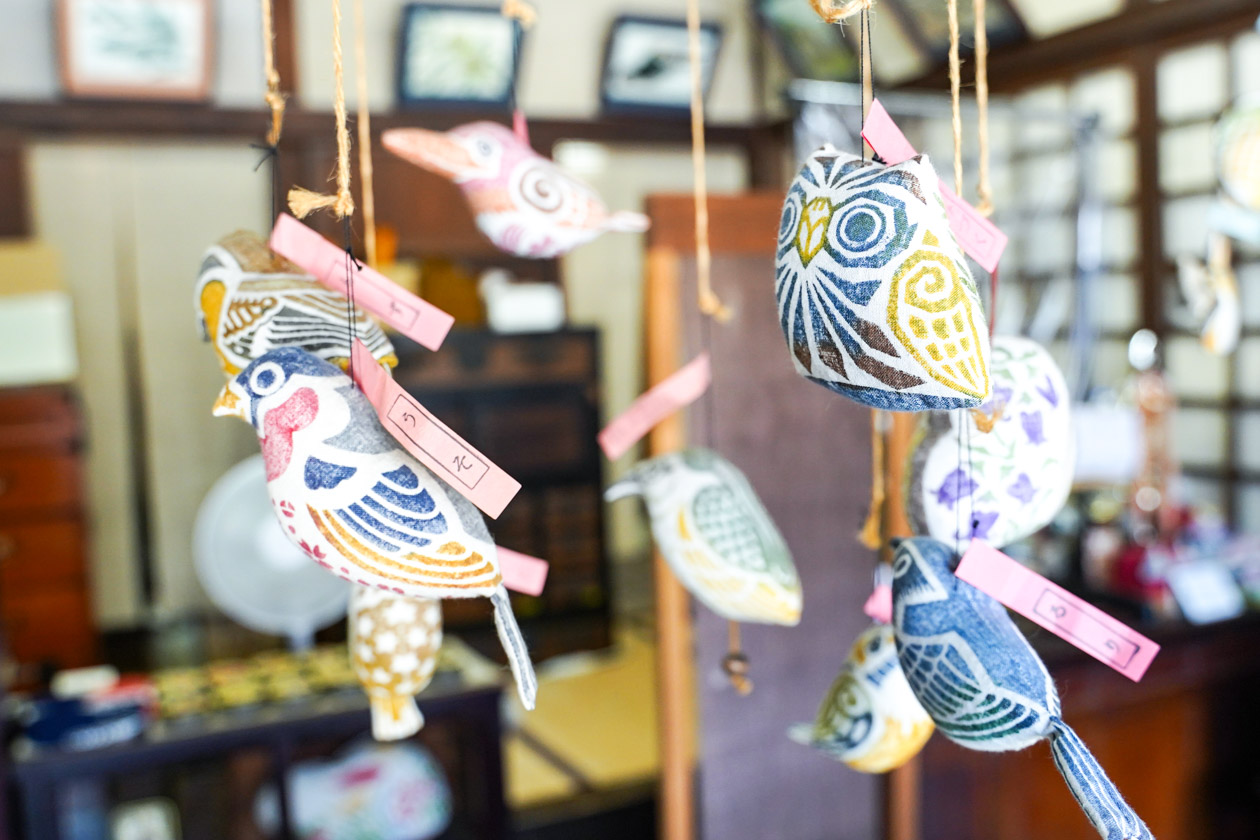 The wild bird series that started with pheasants now has 30 types. The motifs of this series are birds in Hida Takayama.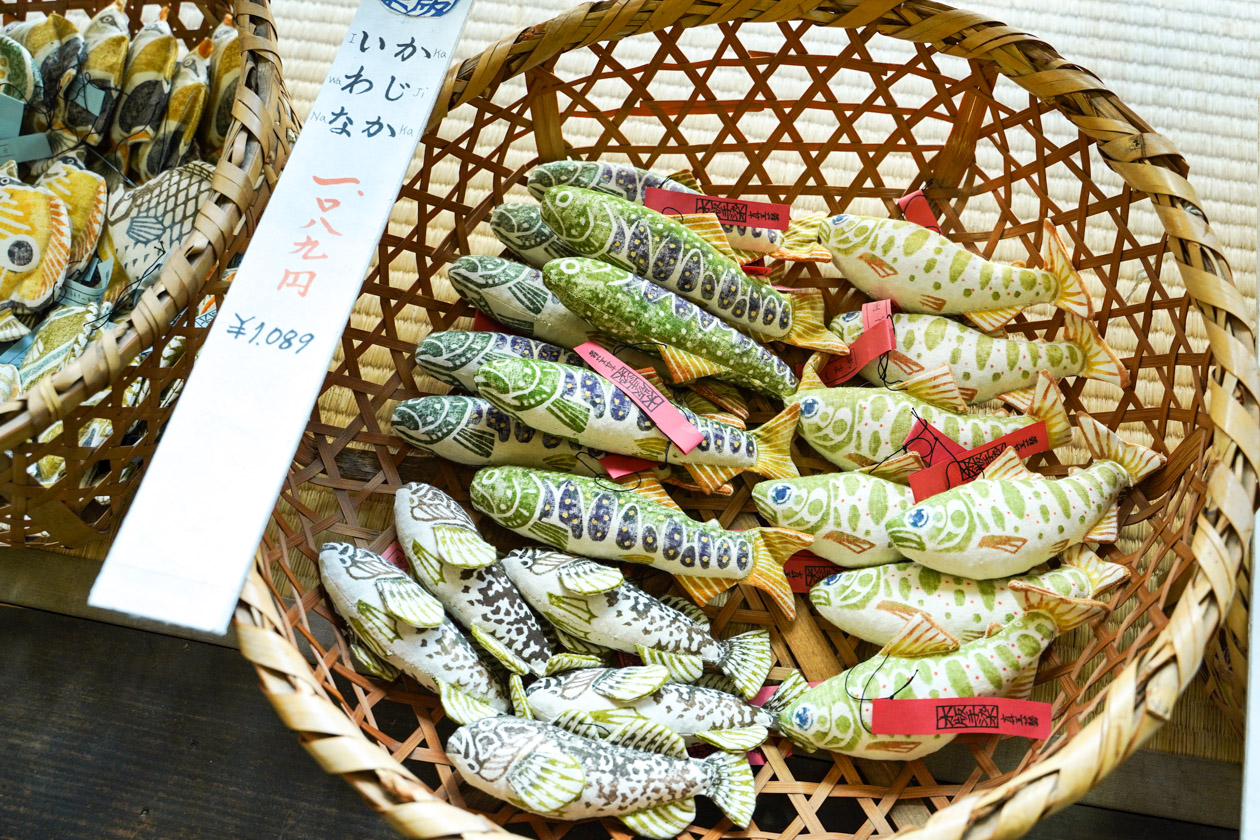 They also have fish series that is made by the second generation who likes fishing. 
The Eto (Chinese Zodiac signs) series began after stuffed horses, one of the eto animals were sold well. Since then, the smaller "Pup" series was produced.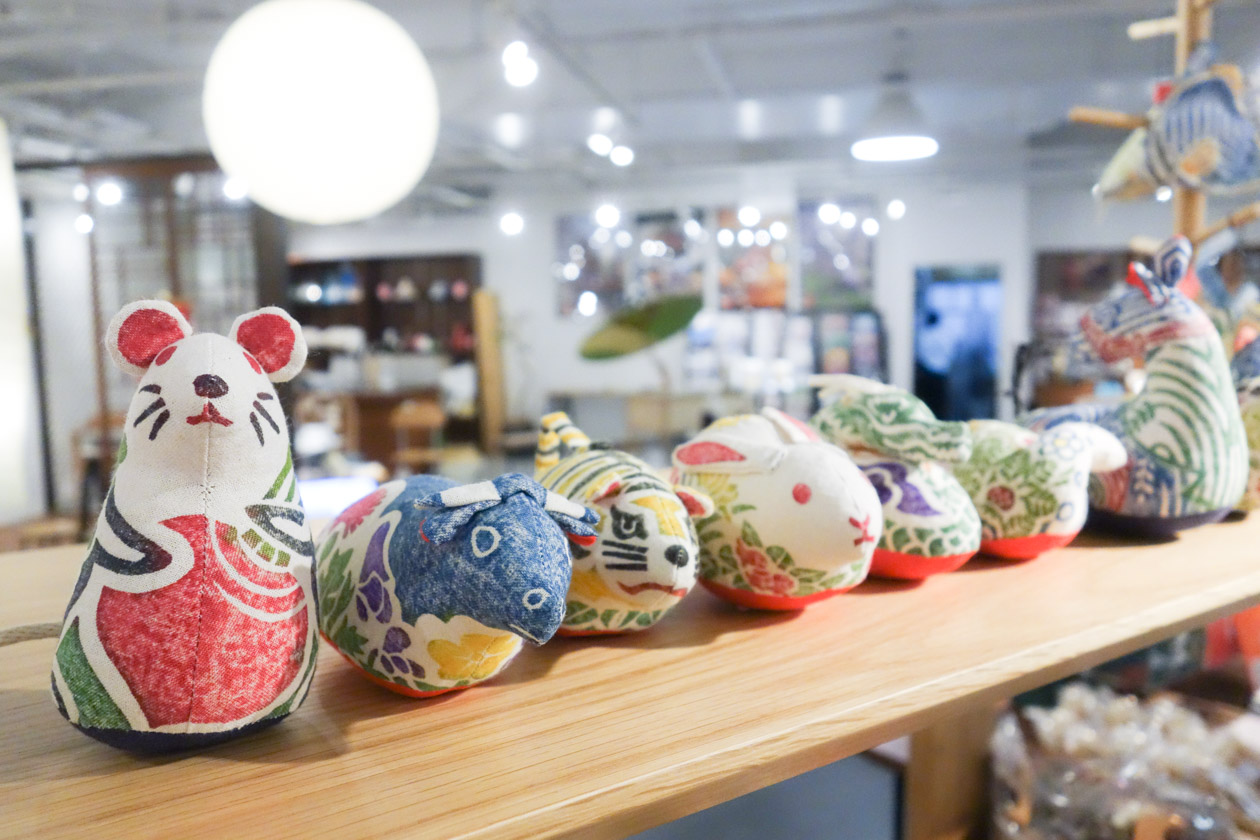 Looking closely at the toys, you may notice various motifs like flowers and plants. All these patterns have a meaning and a story related to animals.
For example, a stuffed wild bullfinch has cherry blossoms and plum buds patterns that are their food, and a stuffed wild boar has a picture of bamboo leaves where it lives. You'll be more attracted after knowing the story behind it.
▶Carefully made by hand with all workers' spirit
We asked them how these toys were made. "We take the division of work and each craftsman is responsible for each process, except for the design that is made by my father-in-law and my husband. I want these animals to be loved as "folkcraft" rather than art." said Hiroko. She showed us specially how to make these animals.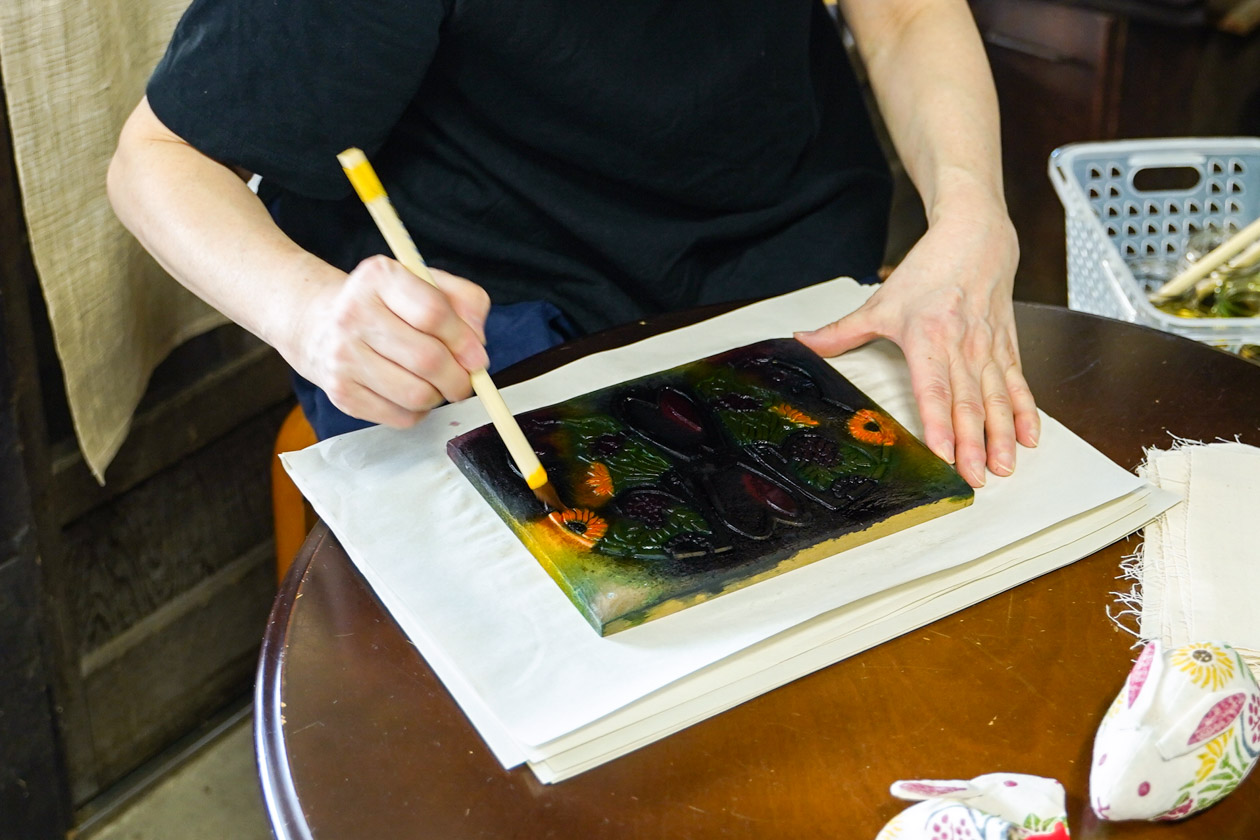 This time they made a stuffed rabbit. First, apply dye to a woodblock. All colors are put on that block to rub it on a stretch cloth. 
Depending on the colors, the dye is blended every time. Therefore, each finished product has a slightly different color.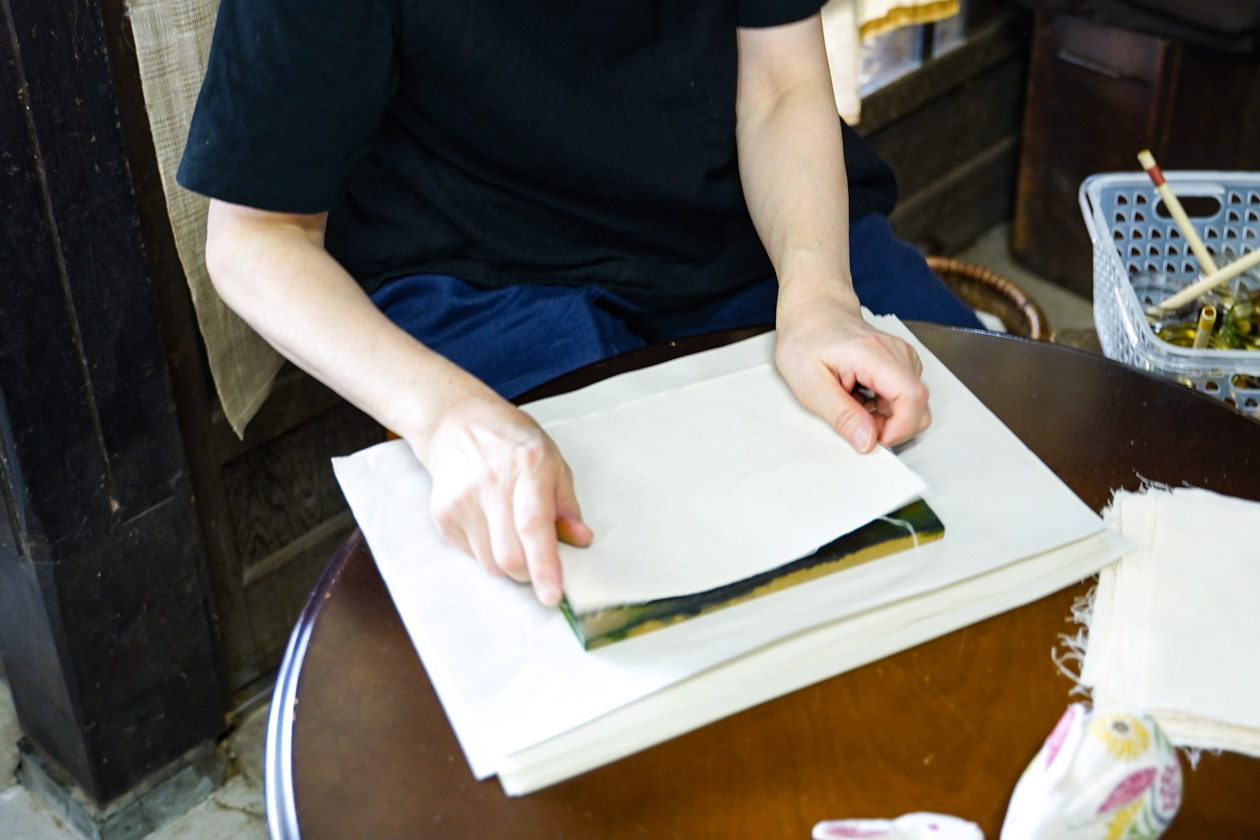 Once all applied, cover the block with an unbleached cotton cloth, press it with baren, and rub it several times. Then the pattern gradually emerges.
After this process, the cloth is steamed at a high temperature in order to protect the color. When it is sewn and put rice husk, which is chosen from a wide variety of options, in it, a product is completed.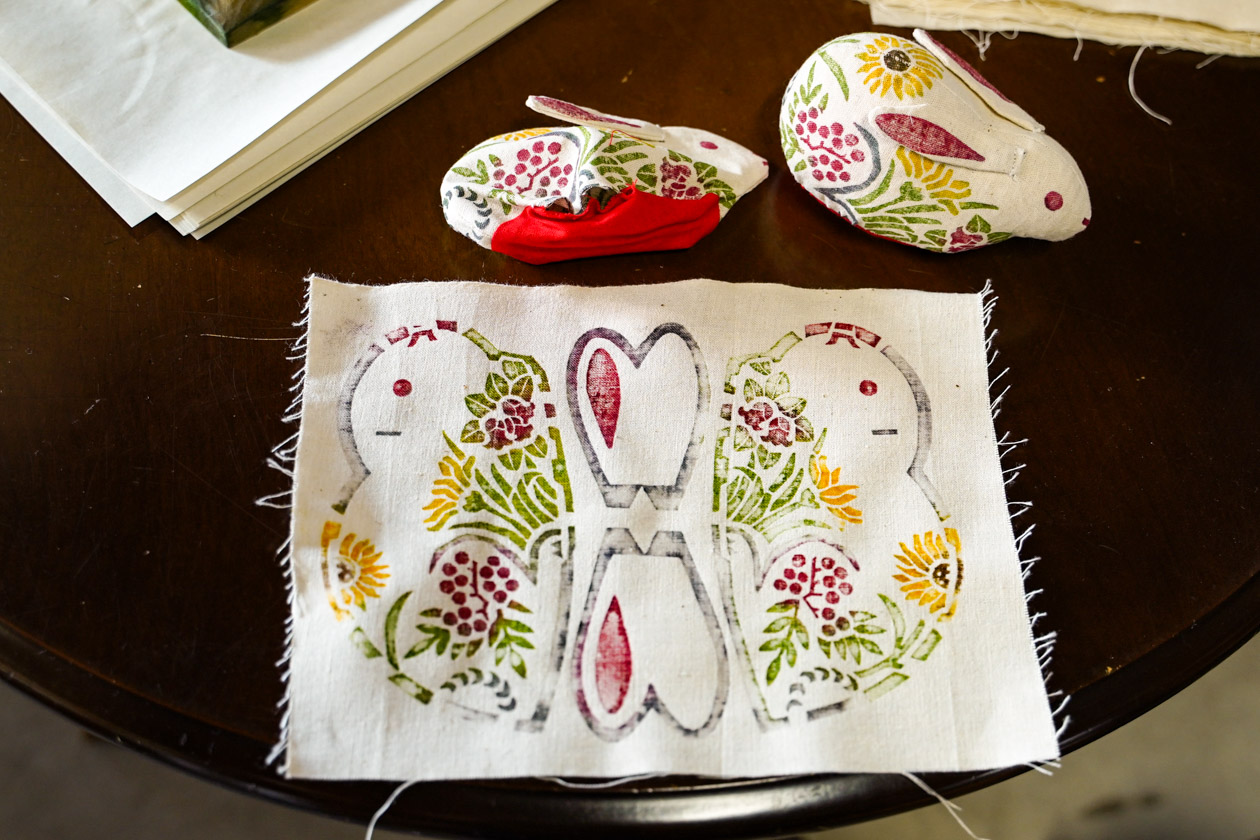 By understanding how they are made, we realize why they are so much loved by many people.
▶ ︎A peaceful moment with a stuffed toy

In addition, they produce seasonal items, like Hina dolls and Koinobori (carp streamer), that are also popular. "These days, these smaller Hina dolls get attention from families who cannot display a big one at their home," Hiroko said. 
The picture below is a stuffed dog named "sorry dog". The model of this is a pet scolded by his family. 
 ***
The stuffed animals fit well in a modern western style home while they have a Japanese atmosphere. Once you know the process and thought, you love more and more.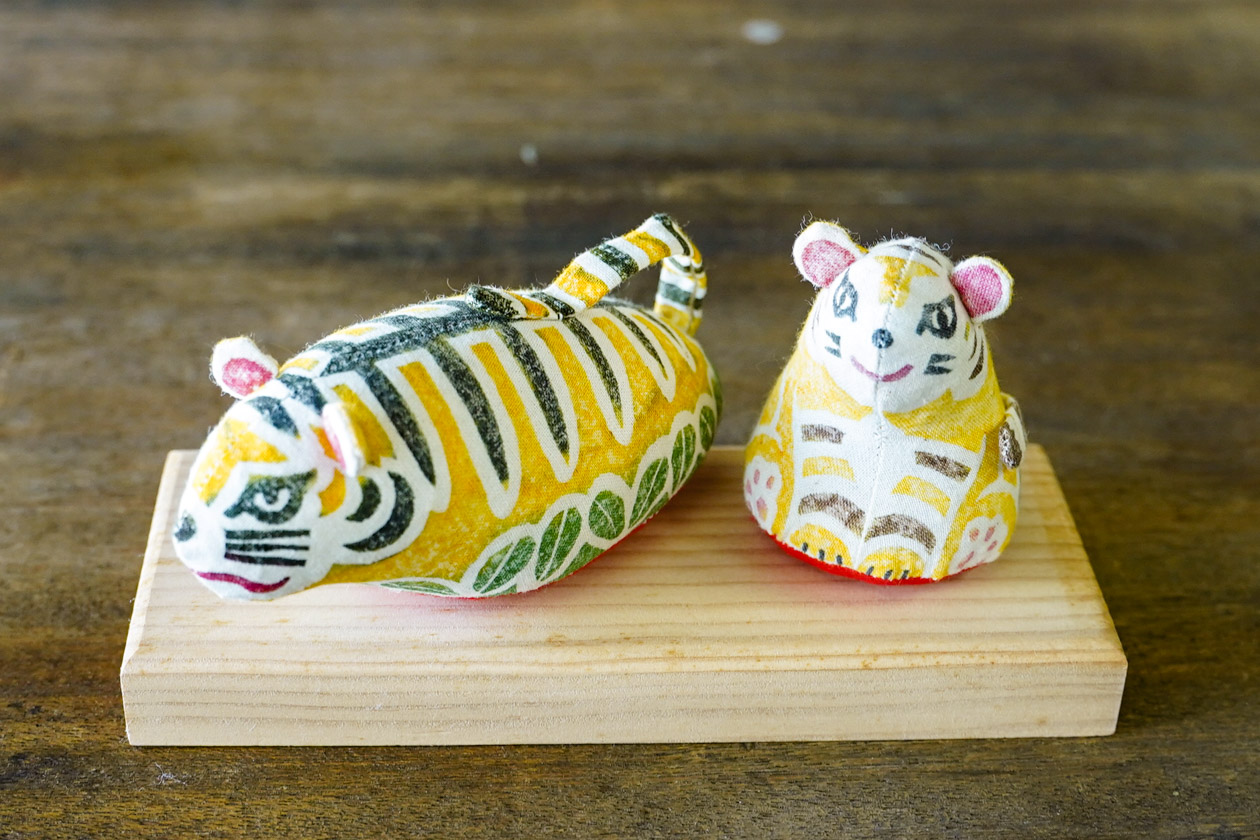 According to the zodiac calendar, 2022 is the year of the Tiger.  We highly recommend displaying them at your home. 
You can purchase Shin-kogei's stuffed animals at THE GIFT SHOP and our online store!
---
Shinkogei
Address: 1-86 Hachiken-mach,i Takayama-shi, Gifu, Japan
Opening hours: 10:00 to 17:00
Regular holiday: Tuesday
Tel: 0577-32-1750
Website:http://shinkougei.sblo.jp/
INSTAGRAM:https://www.instagram.com/shinkougei/?hl=ja